How to Create a Yoga Sanctuary at Home
Plus, six routines you can do throughout the day.
In celebration of World Yoga Day, make today's focus about tuning into your body and finding ways to improve your yoga practice. Journaling, meditation and yoga are fantastic outlets for cultivating positivity, confidence, strength and awareness.
The best way to ensure you come to your mat today is by creating a peaceful space in your home for practicing yoga. You're more likely to practice if you have a dedicated spot for meditation and yoga. Here's how to put one together, plus some suggested classes to help you fit more yoga into your day.
First, you'll need a good yoga mat. This one by Jade is soft and eco-friendly.
Blocks are tremendously helpful for balancing, experimentation and going deeper into stretches.
Essential oil diffusers purify the air and emit calming fragrances to help you relax. You can also light natural candles for relaxing ambience.
When practicing yoga at home, mirrors are essential for checking your alignment and posture.
A blanket comes in handy to support your knees and lower back. It's also great to use during a long meditation so you don't get cold.
Yoga wheels, foam rollers, meditation pillows, sage and resistance bands are all great accessories to have on hand, but they're not necessary to enjoy a restorative or healing yoga routine.
Start World Yoga Day off right with this refreshing, feel-good flow from Boho Beautiful.
Take a break and stretch at your desk with these targeted routines for stiff muscles and a meditation from SarahBethYoga.
Instead of eating lunch at your desk, get out of the office and do this quick yoga routine from Yoga With Adrienne to re-focus and warm up static muscles.
We're sorry, there seems to be an issue playing this video. Please refresh the page or try again in a moment. If you continue to have issues, please contact us here.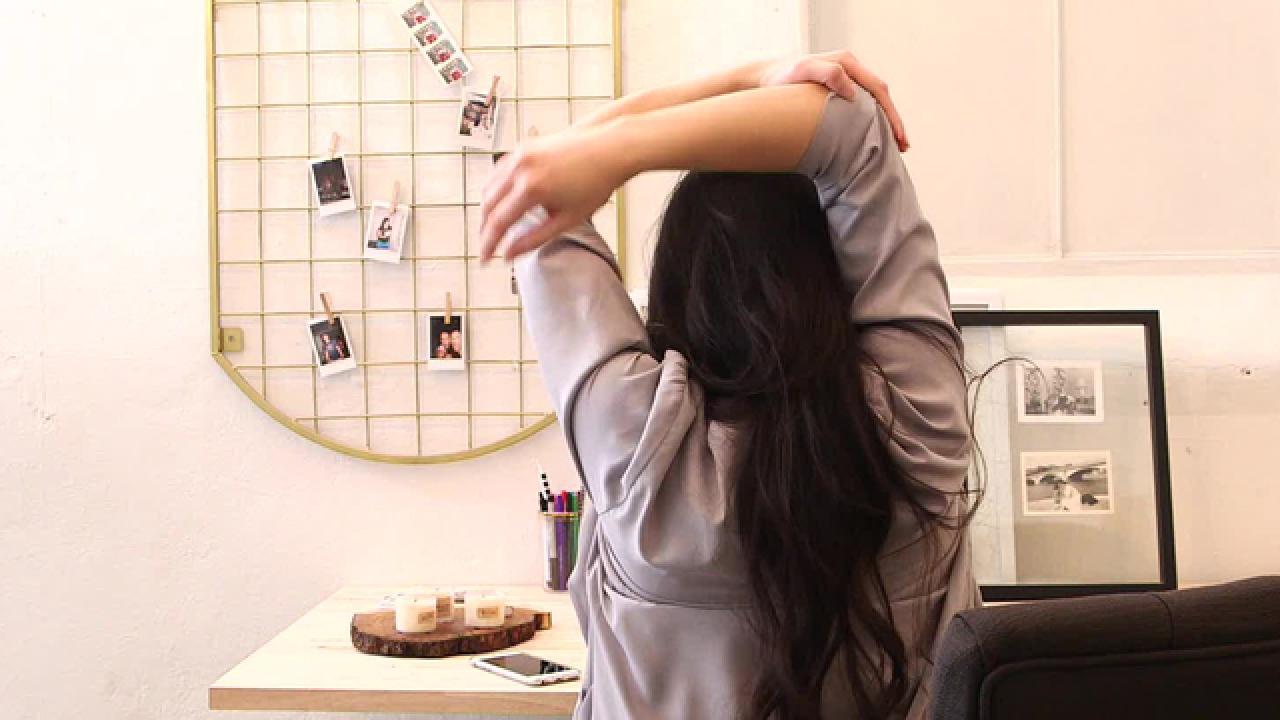 Beat the afternoon slump with these subtle moves you can do without leaving your desk.