DIY Easter Games for the Whole Family
Hunting for eggs isn't the only Easter activity. This year, we're keeping the candy coming and the games going with some clever ideas for celebrating the season.
Don't spend your Easter afternoon sitting around in a food coma. Instead, plan ahead and craft these candy-centric Easter games!
green felt
chalk
plastic easter eggs
scissors
pinking shears
jelly beans
hot glue gun + sticks
If you are looking for a good way to repurpose all the plastic Easter eggs you're left with after the Easter egg hunt is over, this candy matching game is the perfect solution. To start, lay out a piece of green felt and use chalk to trace 12 plastic egg halves in a grid pattern. Next, use pinking shears to cut strips of felt into "grass" circles. To do this, cut long, 1-inch-wide strips using regular scissors, then cut them in half length-wise using pinking shears to achieve a perfect grassy-looking edge on one side. Use hot glue to attach the grass strips around the traced circles on your original felt piece. Cut off any excess.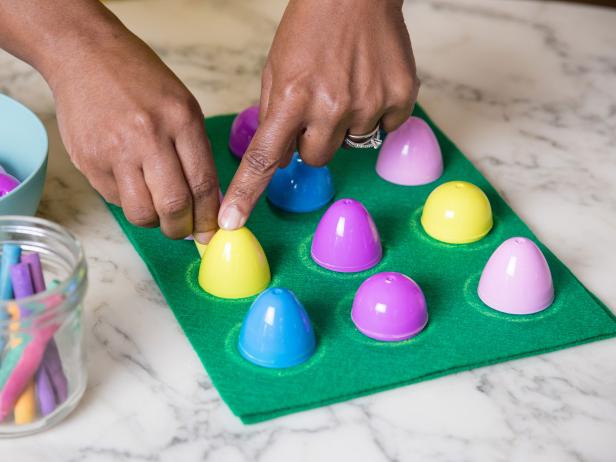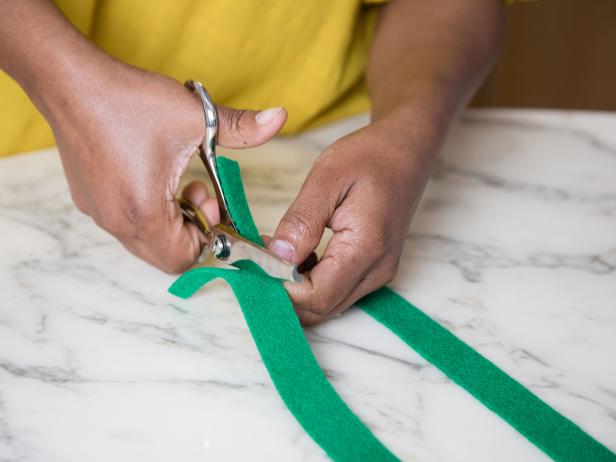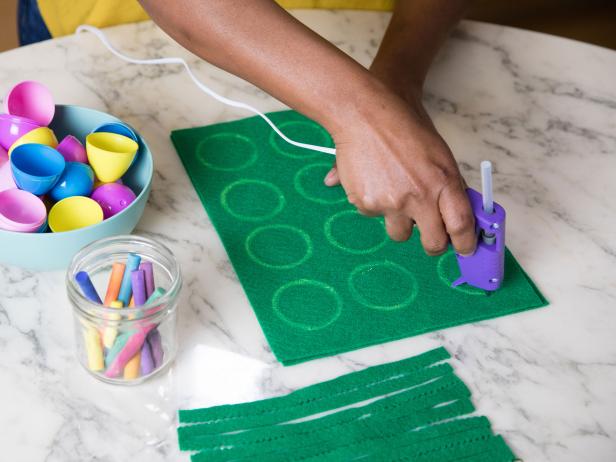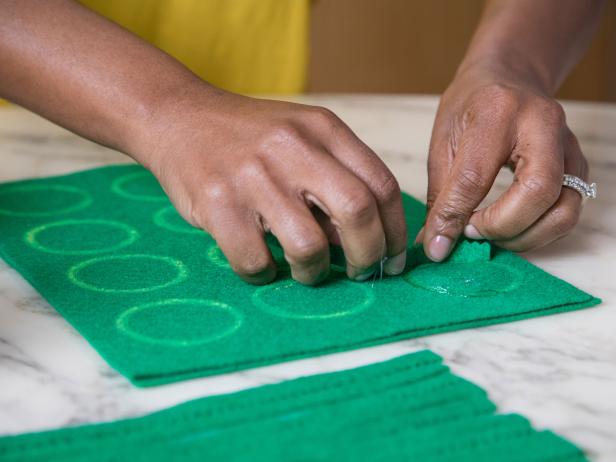 Kimberly Davis, Kimberly Davis, Kimberly Davis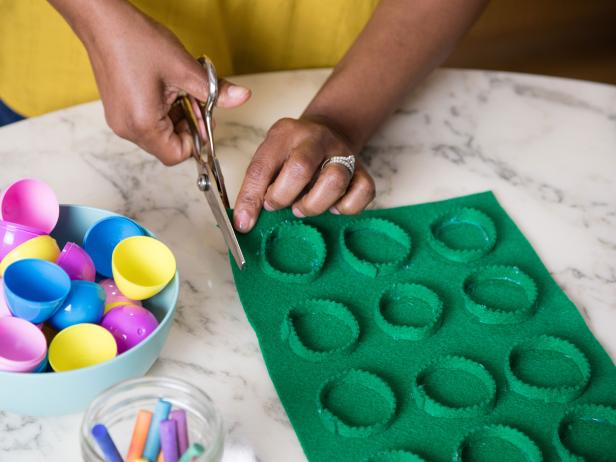 Time to play! Separate jelly beans by color and create six matching pairs hidden inside the grass circles. Cover each individual bean with an egg half and take turns uncovering the candy one at a time, trying to match the candy pieces. If you get a match, you get to eat it! If you're looking for more of a challenge, create a larger board with matches of multiple color combinations and amounts.
shoeboxes
pencil
straightedge
craft knife
felt
bowl
hot glue gun + sticks
assorted duct tape colors
marker
cardstock
fun-size bags of jelly beans
This Easter DIY is perfect for a rainy day. First, use a pencil, straightedge and utility knife to cut an angled ramp out of the bottom half of the shoebox. Next, use a bowl to trace a hole in the lid and cut it out with the craft knife. Once your cuts have been made, choose your favorite pastel felt and cover the box and lid. Secure using hot glue. Once attached, cut the hole out of the felt as well. No felt on hand? No problem. Craft paint, markers or construction paper are excellent alternatives.
Time for a little Easter-inspired decorating. Glue a piece of cardstock between two pieces of felt. Next, cut out two ears and attach them to the back of the box with hot glue. To complete your bunny, draw facial features on duct tape, cut them out, and place above the hole. Repeat steps to create a second box or play with just one.
To keep things festive, fun and oh-so-delicious, use mini jelly bean bags for tossing. If it lands in the hole, it's three points; if it lands on the board, it's one. Whoever reaches 21 points first wins the game.