5 Old Window Ideas We Love
Get creative and inexpensive ways to transform old windows into chic and functional home decor.
When I was little, "You make a better door than a window" was a popular way to complain about someone blocking the TV in front of you. Turns out that sometimes even windows are better in other capacities! Take a look at these wonderfully crafty ideas for old windows to see what I mean.
You Make a Better Piece of Wall Art Than a Window
Hey, there's no rule that window boxes need to stay outdoors! Attach a box to an old window frame, hang on a bare wall and change out the display to reflect the seasons.
You Make a Better Coat Rack Than a Window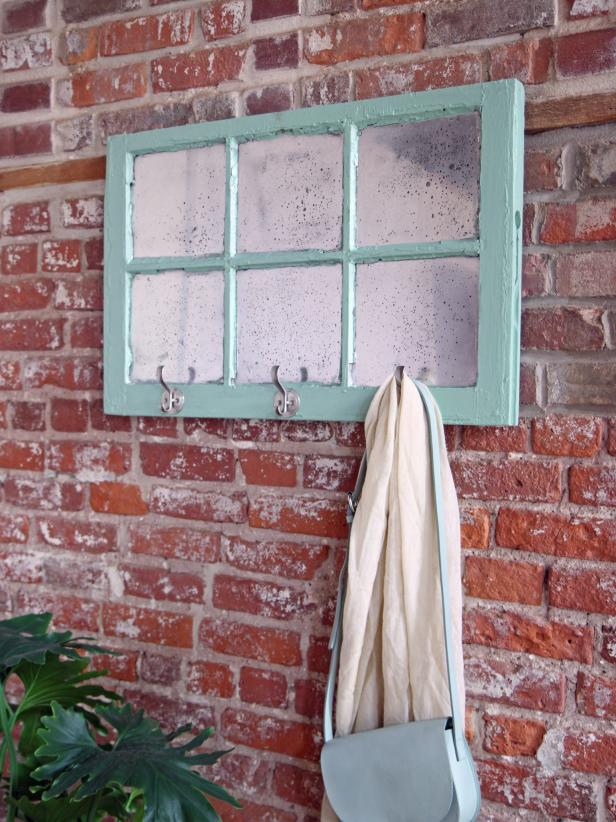 Mercury Glass Window With Hooks
This vintage-inspired mercury glass window allows you to hang your essentials right when you walk in the door.
All it takes is a few coats of paint and some hardware to turn an old window into a chic coat rack for your entryway or mudroom. You can leave the glass as is or paint it to resemble antique mercury glass. It's super easy and looks just like the real thing!
You Make a Better Picture Frame Than a Window
One of the old windows of DIY Network's Blog Cabin 2012 home was discovered during renovation and later reappeared in the finished living room, repurposed as a lovely vintage picture frame. Can't you picture this in your home?
You Make a Better Garden Installation Than a Window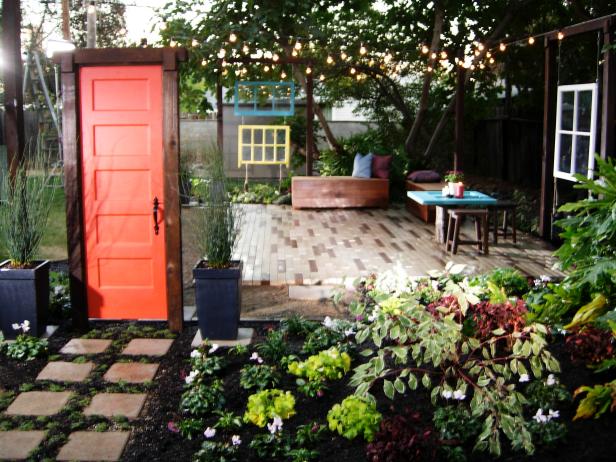 dycr212_hanging-windows-after_s4x3
With a small house, this homeowner wants to expand the living space into her backyard. This landscape goes from unused lawn space to large paver patio framed by colorful hanging antique windows and a bright door. Also, some hardwood deck planks are put together to build some deep rectangular bench seating. Some new plants, hanging party lights and a tree stump turned into a slick coffee table and this couple gets the ultimate outdoor room.
If you want to feel at home outside, hanging old window frames is a great way to give a backyard space some shape and definition.
You Make a Better Headboard Than a Window
This old window from a barn door is the perfect size to stand in for a traditional headboard. (This is actually one place where both doors AND windows work well!)