Display Your Favorite Jewels in DIY Style
We're getting crafty with copper.
We've all heard the classic adage that women are obsessed with shoes. And while I love a good pair of kicks, my personal fashion-related weakness has got to be jewelry. In fact, I can't remember the last time I went out for a session of retail therapy and didn't come home with a new necklace or fantastic pair of studs. The way I see it, you can constantly buy new clothes to spice up your wardrobe, or you can add an eye-catching statement necklace to the mix for under $20. The choice is simple, really.
But despite the fact that jewelry takes up considerably less space than clothing, it adds up. So I've come up with several solutions in an attempt to keep things organized. I have my necklaces on a wall-mounted coat rack, my earrings on an upcycled typeset drawer and my bracelets on a simple, metal jewelry stand. But I still needed some place to store my most-used items — the ones I go to time and time again and want to keep from getting lost in a tornado of trinkets. That's where this fabulous copper jewelry stand comes into play.
We're sorry, there seems to be an issue playing this video. Please refresh the page or try again in a moment. If you continue to have issues, please contact us here.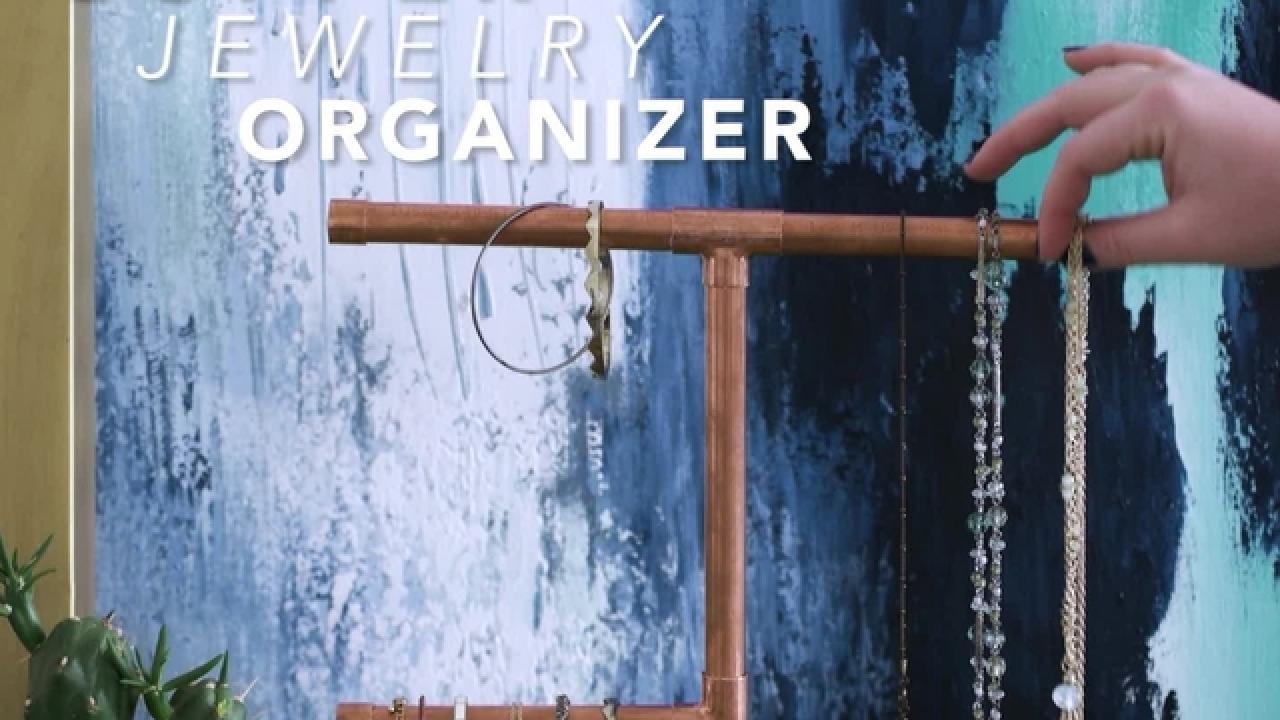 So easy, right? This was my first attempt working with copper pipe (cheaper than I thought) and definitely my first time using a copper tube cutter (maybe a little too addictive?). Overall, I was pleasantly surprised at how easily this project came together and how perfectly it works for displaying my favorite baubles.
1/2-inch copper pipe
tape measure
chalk marker
copper tube cutter
(5) copper tee connectors
(7) copper end caps
permanent craft glue
Measure and cut five 5.5-inch pieces, two 7-inch pieces and four 1.75-inch pieces. As you measure each piece, use a chalk marker to mark where you will cut. It will easily wipe away when you no longer need the reference line. Follow the instructions on your pipe cutter. It will likely take several turns and tightens to cut all the way through your copper pipe.
You'll want to assemble your base and feet separately and allow each segment to dry completely in order to keep all portions straight. Be sure to use a strong, permanent craft glue. Once each segment is dry, attach the feet and let dry overnight.