7 Ways to Use What You Already Have to Get Your Yard Summer-Ready
Prep your yard for summer days outside with our almost-free ideas.
You may be ready for summer days ahead, but is your yard? Our easy budget-friendly updates will bring your outdoor space back to life from dreary winter days.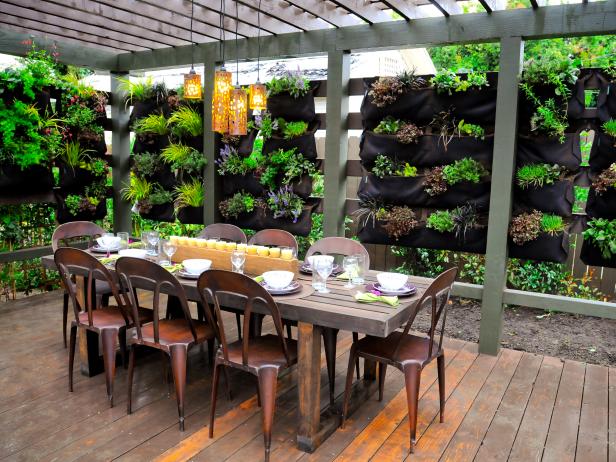 Outdoor Dining Area With Wood Pergola and Vertical Garden
A vertical hanging pocket garden surrounds a pergola-shaded outdoor dining area in this backyard. A variety of hanging glass pendant lamps are sophisticated additions to the rustic, weathered-wood terrace.
Hang an edible garden using pocket mesh shoe organizers for added privacy and easy access to your favorite herbs.
Illuminate your outdoor space by placing tea light candles in Mason jars. Hang them with shepherd's hooks.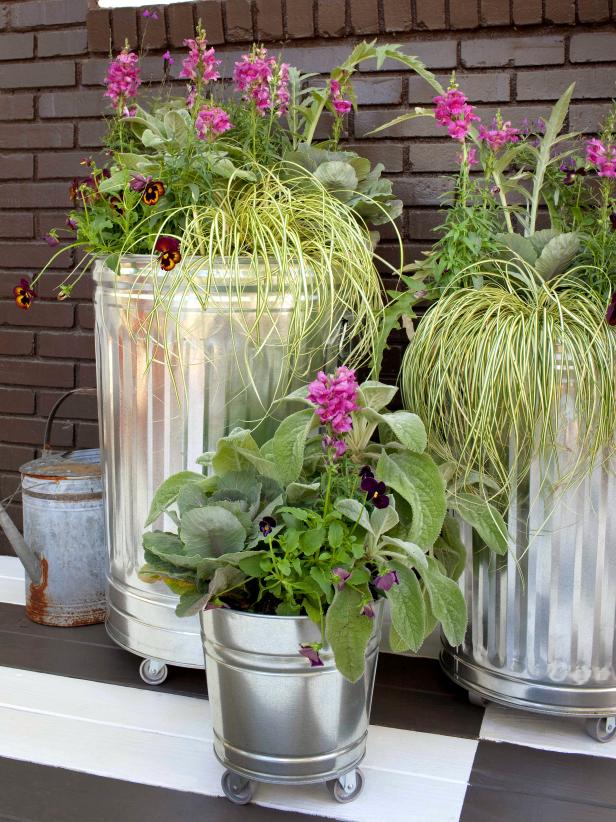 Container Garden in Galvanized Metal Trash Cans
Add portable green space to your patio using galvanized metal trash cans and casters. You'll need: metal trash cans, empty 2-liter plastic bottles, casters, screws, nuts, drill, drill bit, potting soil, plants of various sizes and habits (tall, short and cascading), pressure-treated lumber, tape measure, marker and gardening gloves.
Combine your love of container gardening and upcycling by using trash cans to create planters on the cheap. Drill a few small holes in the bottom of galvanized buckets for drainage or make portable planters from galvanized metal trash cans.
If you don't have a pathway to your backyard, lay board pulled from shipping pallets down or pavers, and surround them with small gravel.
Get the kids to help with this fun DIY! Make garden stones from rocks in your own garden. Label them with crayons or paint, and embellish by hot gluing pebble vase fillers.
A tree stump is an easy addition that will bring rustic flair to your outdoor space. The best part? You may just have the supplies in the backyard. Attach casters to the bottom for easy mobility.
Turn Anything Into a Planter