The Zodiac Report: Pisces
They are ruled by Neptune, the planet of fantasy and imagination. A pair of fish swimming in opposite direction of one another serve as their symbol. The fish dart in opposite direction, representing this sign's wholly illusive and mysterious nature.
Pisces conclude the astrological calendar year as the third member of the water group and final sign of the zodiac. Don't feel bad for these late-bloomers, though. Pisces prove that last place isn't the worst place to be. In fact, last place comes with some serious celestial benefits. It's believed that Pisces are born with an accumulated wisdom from all 11 signs preceding them. This inheritance lends Pisces-born to be highly intuitive people, equipped with an old-soul outlook on life.
Soulful Pisces embrace emotional connections. They're uninterested in mundane small-talk, opting instead to use charisma to lure others into deep, vulnerable conversations.
Rihanna, Eva Longoria, George Washington, Drew Barrymore, Eva Mendes, Justin Bieber, Adam Levine, Kurt Cobain, Carrie Underwood, Dr. Seuss, Kesha, Steve Jobs, Hubert de Givenchy, Albert Einstein, James Taylor, Bryan Cranston, Olivia Wilde, Johnny Cash, Laura Prepon, Shaquille O'Neal, Simone Biles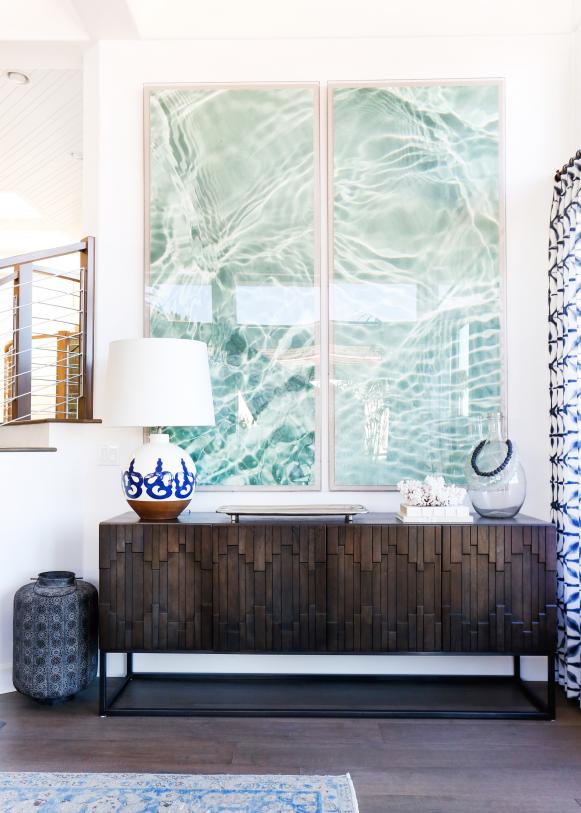 Contemporary Coastal Dining Room Buffet Table
Pisces are noted in the zodiac for their keen eye for design and commitment to a stylish lifestyle – and their space should reflect that.
Curated photography and artisan prints speak to the Pisces' love of the arts and spark meaningful conversation with guests. And where better for such an exchange than nestled into the comfort of an ultra-soft velvet sofa? Scented candles scattered throughout work double-time, offering a romantic glow and emulating the Pisces' alluring nature.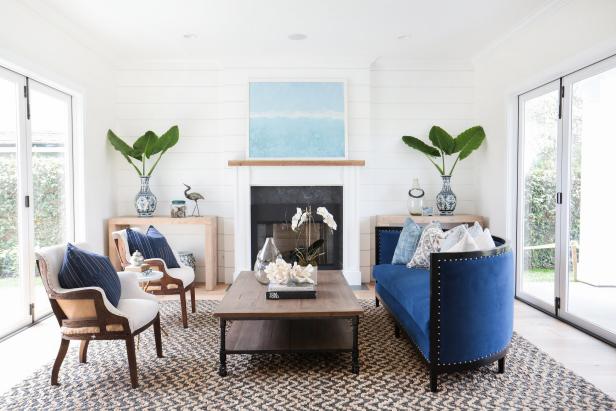 White Coastal Living Room
A luxe velvet sofa is Pisces-perfect in this hue of royal blue. Design by Blackband Design. 
Tessa Neustadt
A luxe velvet sofa is Pisces-perfect in this hue of royal blue. Design by
Blackband Design
. 
The long hours of self-exploration and soul-searching conversations tend to leave Pisces emotionally drained. To combat this, our day-and-night dreamers should focus their design efforts on their boudoir – armed with an aim of an oasis for relaxation, reflection and recharge. Think plush or luxe fabrics like silk for the pillowcases or satin draping for windows. A sea-inspired color palette will bring a soothing sense to the bedroom, while a crystal light fixture feeds the Pisces' love of opulence.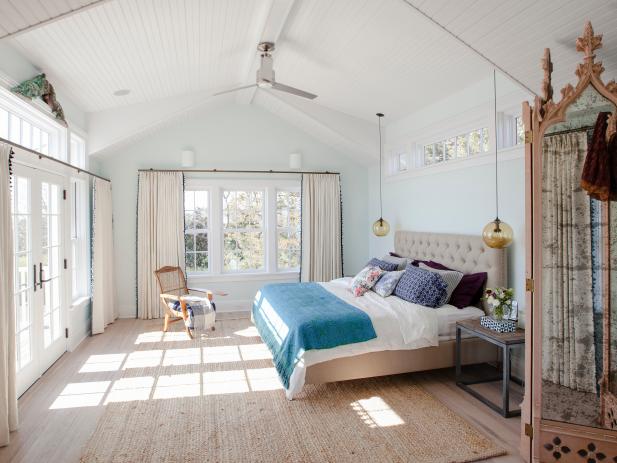 Eclectic Master Bedroom With Pitched Ceiling
As seen on HGTV's Home by Novogratz, the Novogratzes used cool light blue paint for the walls to give this master bedroom a calming tone to complement the ocean view. Adding a vintage mirror for the client's own collection of furniture helps brings the soul to this modern architecture design. Finally, off-white curtains with tassels add some whimsical charm.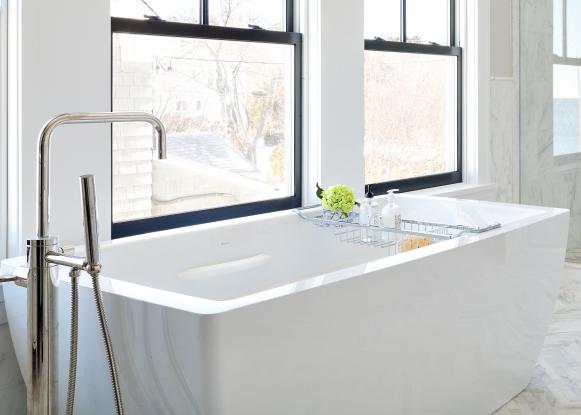 Contemporary Bathtub In White Master Bathroom
No one likes feeling like a fish out of water – and this is especially true with these fine fish. Pisces feel most comfortable in their own element – literally. Soaking in a deep, sudsy tub or tending to a small koi pond in their backyard zen garden will put them at ease on even the most troublesome days.
Turks and Caicos; Valencia, Spain; Copenhagen, Denmark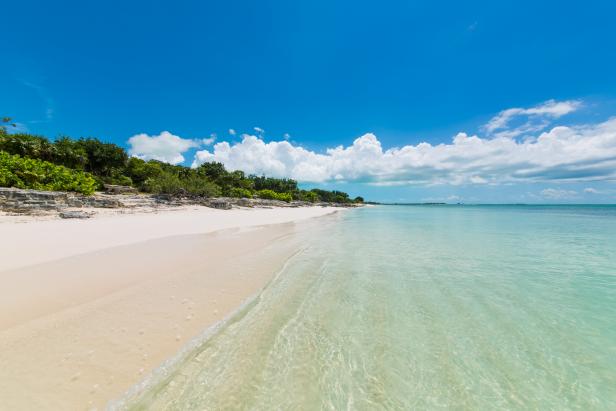 Donna Karan's Sanctuary: Beautiful Beaches
The setting for Karan's estate features seven acres of beachfront property on Parrot Cay of the Turks and Caicos Islands -- considered one of the most secluded and exclusive resort islands of the Caribbean. These white, powdery-sand beaches, warm turquoise waters and tropical foliage are practically unparalleled anywhere else in the world.
Jasmine, cedar, sea salt, patchouli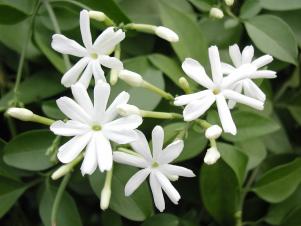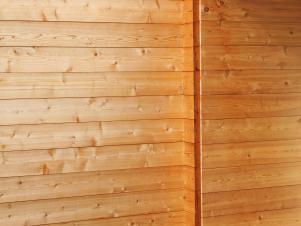 Azores Jasmine
For intense fragrance, grow this jasmine. It typically flowers spring through fall, but tosses open blooms in winter, too, if growing conditions provide warmth and sun. Give it a spot near a southern-facing window. The perfume is similar to gardenia. Plants may be slow to bloom the first year. Just wait—the flower show kicks into gear as plants age. Botanical name: Jasminum azoricum
Untreated Cedar Siding
The home's façade is encompassed with untreated cedar, matching the garage door and complementing the industrial details of the overall design.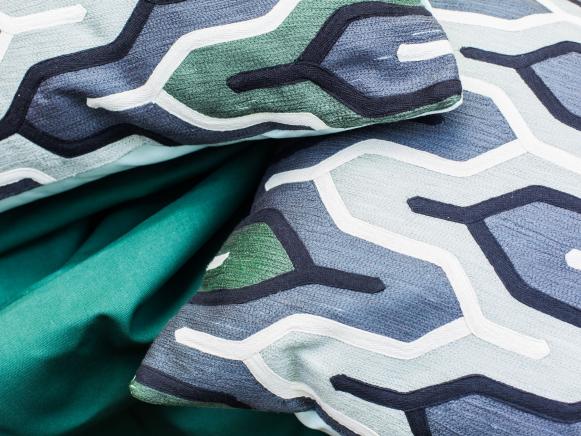 8 Modern Holiday Color Palettes
Teal & Blues Blue is a holiday hue, for sure… but by pairing a variety of shades together, then introducing a shot of teal into the mix you elevate the palette to something a bit more upscale.
Planning a Pisces celebration is a no-brainer — just add water. Think roof-top pool party, yachting in the Caribbean or a low-key beachfront bash.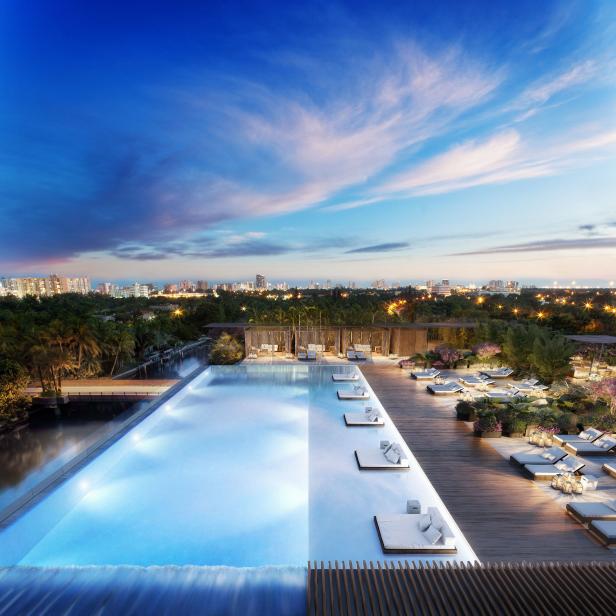 Miami Overlook
Multi-trunked, native Everglades Palms provide the appropriate native Florida ambiance for this amazing rooftop setting at The Ritz-Carlton Residences. The 92 foot pool is the crown jewel in Piero Lissoni's opulent design that incorporates a sweeping view of Miami as well as such amenities (just beyond the camera range) of private cabanas, a large hot tub, an outdoor kitchen and other perks.
Image courtesy of The Ritz-Carlton Residences': DBOX