4-Ingredient Cranberry Brie Bites
This cheesy holiday appetizer calls for four true ingredients and less than 20 minutes of prep and cook time combined. Could it be any easier?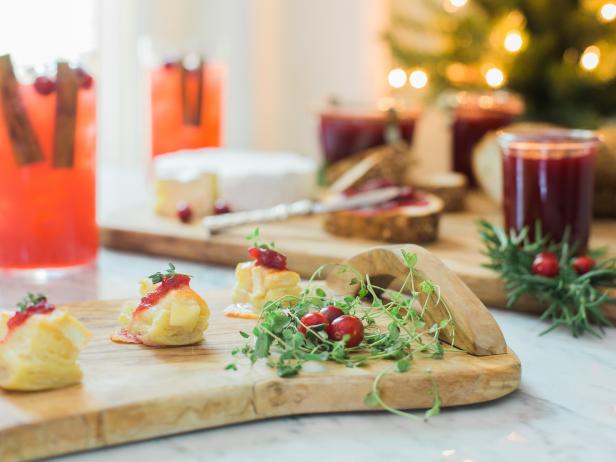 Everything Cranberries
Everyone's crazy for cranberries during the holidays and why not? Their delicious sweetness complements just about everything from classic cocktails to crowd pleasing appetizers. You can't go wrong with cranberries!
1 package puff pastry
1 egg, whisked
12 ounces brie, sliced into small cubes
1/2 cup cranberry sauce
thyme leaves, for garnish
1: Preheat the oven to 400-degrees F and line a baking sheet with parchment paper.
2: Unroll the puff pastry sheets and cut about 40 rectangles on each sheet.
3: Stack two squares together onto the parchment paper. Brush with the egg wash, then bake for 10 minutes.
4: Remove from the heat and place a small slice of brie on top.
5: Place back in the oven for two minutes to melt the cheese.
6: Once the cheese has melted, remove from the oven. Then, place a dollop of cranberry sauce on top and garnish with a small sprig of thyme.