It's in the Bag! Frozen Tailgate Treats
Take your tailgate to the next level with these easy, crowd-pleasing cocktails with a frozen twist.
We're sorry, there seems to be an issue playing this video. Please refresh the page or try again in a moment. If you continue to have issues, please contact us here.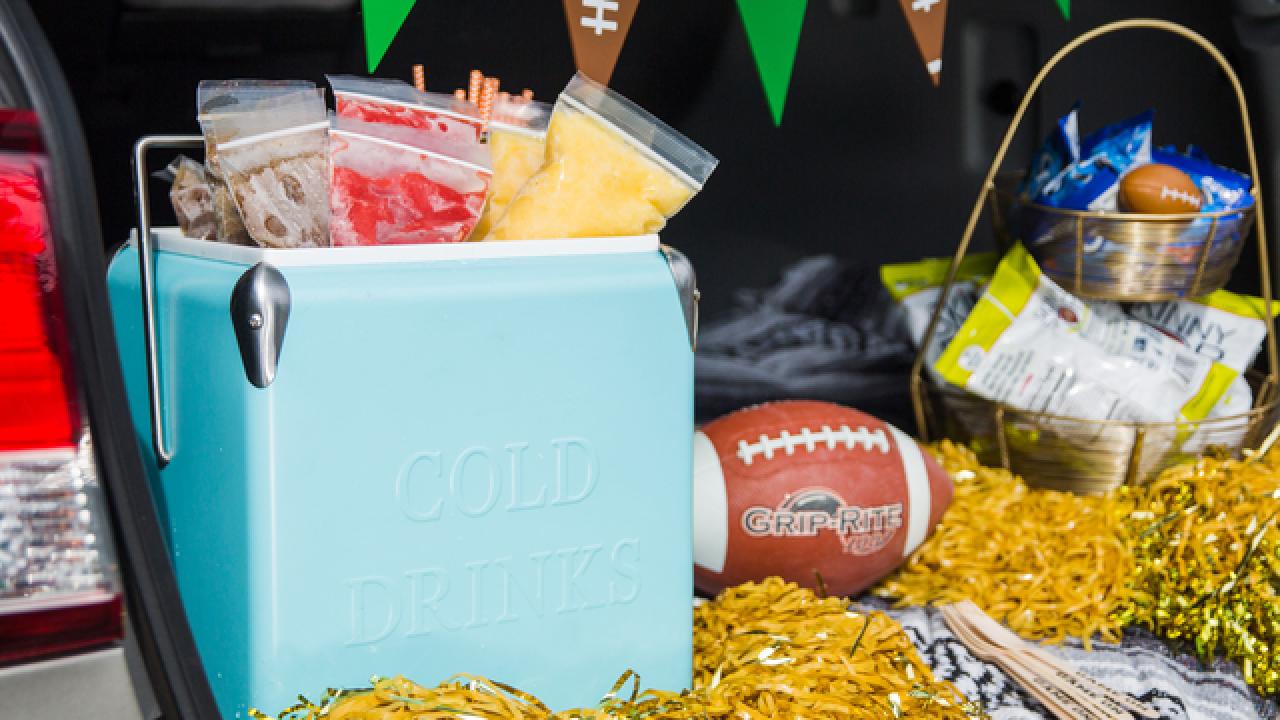 Tailgating season is upon us. Sure, a cooler full of beer will do the trick for most tailgaters, but why not bring some life to the party with a cooler full of assorted frozen cocktails. These happy hour how-tos will ensure a flavor-filled tailgate no matter what your taste is.
This strawberry slush is sure to stun. All it takes to make this "go-team" treat are two cups of frozen strawberries, two tablespoons of honey, juice from half of a lemon and half of a bottle of rosé. Blend ingredients until the perfect slushie is achieved, and divvy into individual portions in small plastic bags. We find that 4x6-inch baggies work best. Squeeze out the excess air, throw in the cooler or freezer, and enjoy whenever and wherever.
All it takes to make the perfect pineapple slush is one cup of frozen pineapple, one cup of frozen mango, a cup of pineapple juice and one-quarter cup of vodka. Once blended, transfer to the plastic bags. Straws are necessary, but the tiny umbrellas are completely optional (but highly recommended).
Score an automatic touchdown with this twist on a classic. Begin by freezing coke in an ice tray. Once frozen, combine 15 coke cubes with three ounces of whiskey. Blend until the mixture is creamy but not melted. Divvy up into separate plastic bags, and transfer to the cooler for a refreshing treat even the pickiest of drinkers will enjoy.