6 Tips for the Ultimate Game-Day Bloody Mary Bar
Take your tailgating spread to the next level.
Most football tailgates center around the four B's: burgers, beer, brats and barbecue, but I would argue that a fifth 'B' should be added. Bloody Marys are well known on the Sunday brunch circuit, but they're also a perfect addition to any pre-game celebration. Bloody Marys can be customized to anyone's taste, and it's socially acceptable to drink one (or two) before noon.
It's easier than you think to create a crowd-pleasing, self-service Bloody Mary bar at your next tailgate bash. Here are some must-know tips to start:
We're sorry, there seems to be an issue playing this video. Please refresh the page or try again in a moment. If you continue to have issues, please contact us here.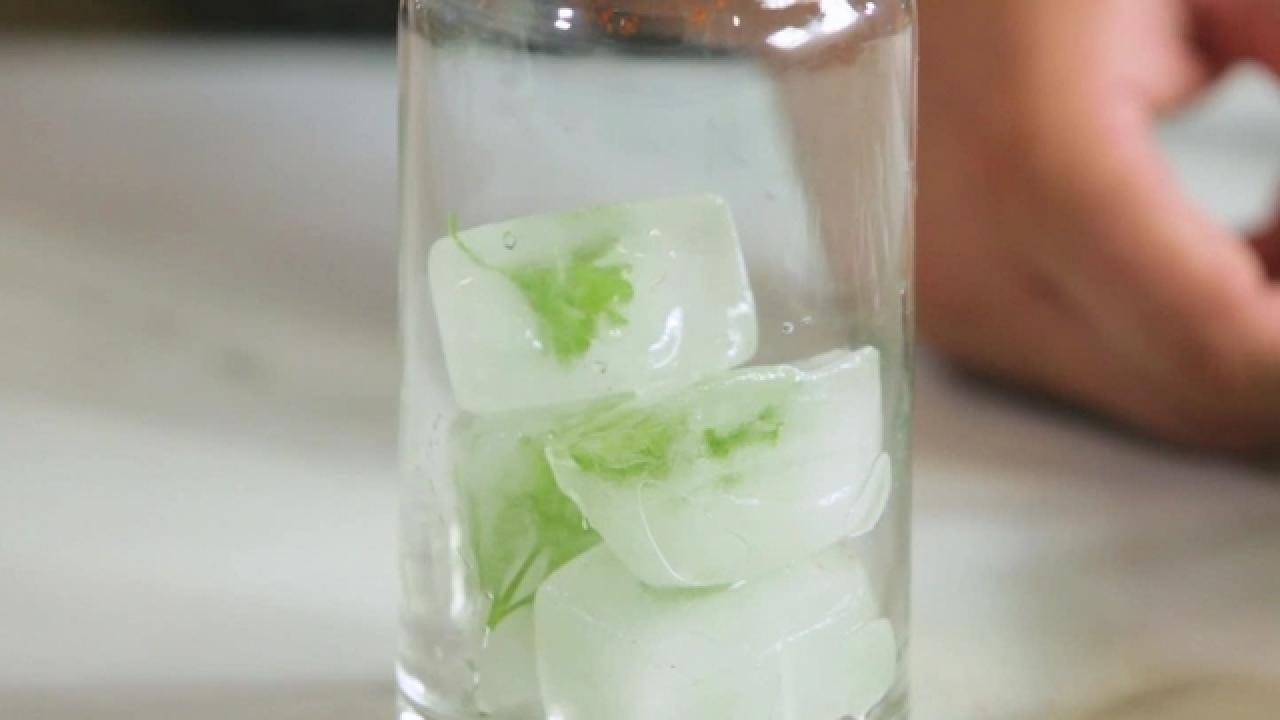 1. Start With Kraft Paper
Not only does kraft paper dress up a plain folding table, it also allows you to label the different items using a permenant marker or chalk pen. You may even want to put numbers to help guide Bloody Mary newbies along the way.
2. Mix Metal + Glass Vessels
We used simple metal pails (available at craft stores or online) to hold most of our garnishes, and put our spices in a wooden crate with handles for easy transportation. Use glass jars for the infused vodka and Bloody Mary mix, and small ceramic bowls (big enough to dip your glass or plastic cups in) for the rimming salt.
Flavored vodka has been around for awhile now, but you may not know how easy it is to make at home. We recommend jalapeno-and-bacon or pickle-infused vodka for your Bloody Mary bar.
For the jalapeno and bacon version, place three or four strips of cooked bacon into a glass jar along with a sliced jalapeno and pour in vodka until the ingredients are submerged. For pickle vodka, place one or two pickles in a jar and submerge it as well (add carrots for even more flavoring).
Place both in the refrigerator for three to five days (the longer it sits, the more flavor the vodka will have). Shake the containers once a day to mix things up. When you're ready to serve, take the jars out of the refrigerator and put a coffee filter inside a strainer. Hold the strainer over a clean jar and pour the infused vodka into the coffee filter. Voila: Chilled, infused vodka, ready for Bloody Mary prime time.
Easy recipes and hosting tips.
This trick not only adds a bit of extra flavor to your Bloody Mary but also a nice pop of green to all that red. To make parsley ice cubes, simply drop a sprig of parsley into each section of the ice cube tray and cover with water. Place in the freezer for game-day perfect ice. (This works great with spare celery leaves, olives, or other garnishes, too!)
If you're a margarita fan, you know all about salting the rim of a glass to enhance the drink's flavors. The same trick applies to a Bloody Mary. Instead of salt, though, we recommend offering a few options for guests to flavor up their drinks. Seafood seasoning, lemon-pepper seasoning and smoked paprika with a dash of salt all work great with the smoky, spicy flavors of the cocktail.
You definitely want to include celery sticks and olives for those wanting a traditional Bloody Mary, but if you really want to impress your guests we recommend thinking outside the box. Grilled cheese, bacon, pickled okra and antipasto skewers all pair well with a Bloody Mary — but don't stop there. Hey, they don't call it a "meal in a glass" for nothing.