5 Easy Flower Arrangements & How to Keep Them Alive
Bring your favorite blooms inside with long-lasting arrangements for Water a Flower Day.
Americans have a celebratory spirit, and we like to create a holiday for just about anything. Like, did you know there is a Hug a Newsman Day? Well, May 30 is pretty sweet because it's Water a Flower Day. What better way to welcome summer than with a fresh, colorful arrangement? See our top flower picks — and how to care for them — to help your indoor space blossom.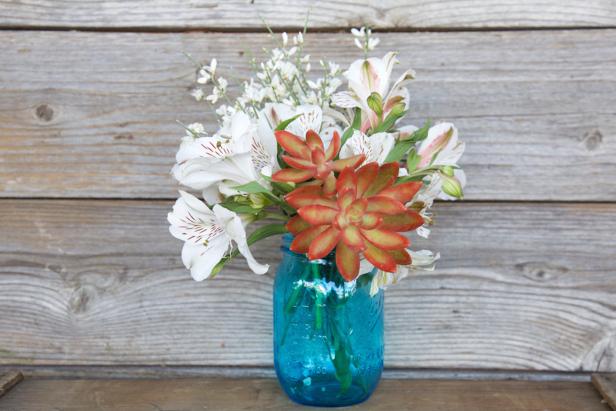 Splendid Succulents
Stunning red succulent stands out among white genista and white alstroemeria in a Mason jar arrangement by The Bouqs.
Photo courtesy of TheBouqs.com
Succulents aren't just for planters. Pair red echeveria with low-maintenance white alstroemeria, and place in a colorful vase for a fresh look that's budget-friendly.
The yellow-orange hues of ranunculus are the perfect nod to summertime. To enjoy indoors, remove the leaves from stems, and cut the ends at a diagonal. Keep in a cool place out of direct sunlight, and change the water every other day. For a longer life, add sugar to the water.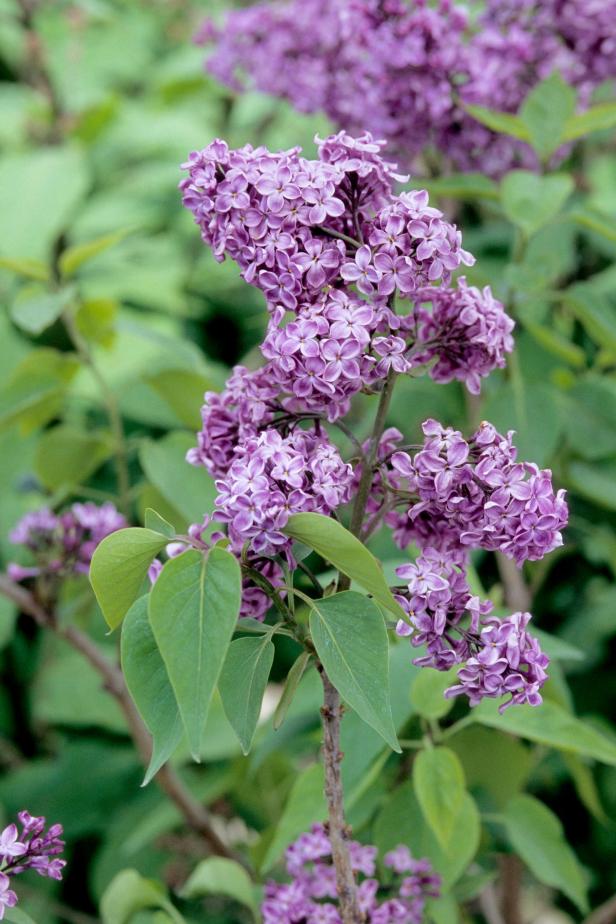 Declaration Lilac (Syringa 'Declaration')
Deep reddish-purple flowers appear in clusters up to 15 inches long on this early bloomer. Buds open about 7 to 10 days before common lilacs. Fragrance on this beauty is strong; plan on cutting branches for bouquets. Plants grow 6 to 7 feet tall and wide and are hardy in Zones 4 to 7. Use this lilac as a specimen shrub or an informal hedge.
Bailey Nurseries, Inc. at BaileyNurseries.com
For a laid-back look, place lilacs with green foliage in an antique pitcher or tin can. Lilacs are easy to grow, durable and easy to maintain. Change the water every few days to keep them at their best.
It's no secret that a vase full of sunflowers can instantly cheer you up. On top of that, they require minimal attention and can go days without fresh water.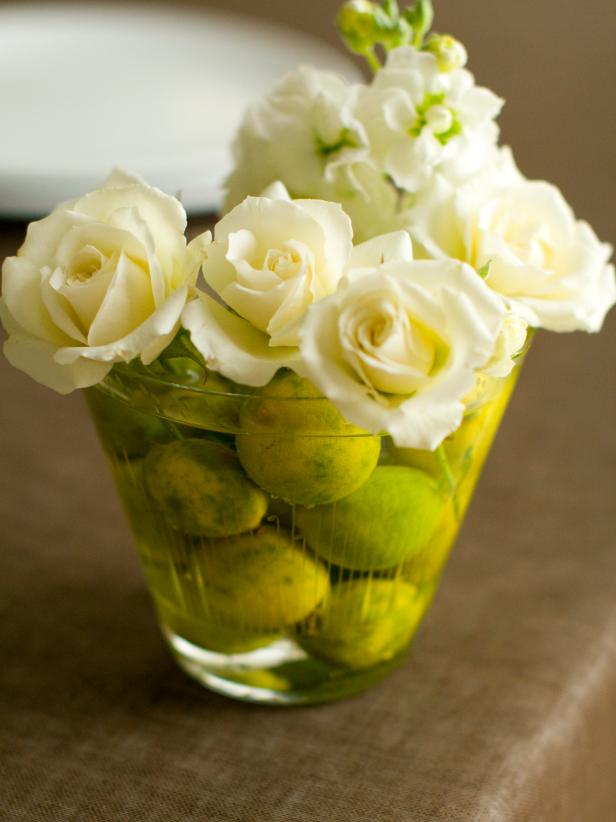 Simple and Chic Flower Arrangement
To create a stylish centerpiece, fill a compote with water and whole limes, and tuck flowers – stripped of most stems – in amongst the limes. Pinecones, ornaments or fresh, colorful vegetables like artichokes and radishes also serve as sturdy anchors for blooms. In addition to candle-filled votives set casually on the table, succulents placed in water-filled votive cups make charming tabletop decorations.
Place drought-tolerant cockscomb or roses in a vase filled with whole limes and sugar water for a refreshing flower arrangement.