Healthy Party Dips? It's Possible With These 5 Swaps
Switch out your go-to dip for one of these equally tasty recipes, and it'll be a guaranteed healthy hit at your next party.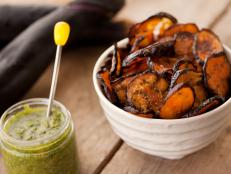 Throwing a party? Take your appetizer game to a whole new level of delicious with these fresh, homemade versions of classic store-bought fare.