The In-Laws Are Coming! Impress Them With These Easy Breakfast Spreads
Make your overnight guests feel welcome with these easy recipes that'll start their holiday vacation off right.
Hosting during the holidays can be a lot of fun, but it also comes with responsibility. Not only do you need to keep guests entertained, but you need to have every single little detail mapped out — including breakfast for overnight guests. Sure, you can go with pop tarts or cereal, but unless all your guests are under the age of 12, most of them will be less than impressed.
Show your guests how much you care about them with one of our easy recipes below. You can make most of these ahead of time, so you can still enjoy quality family time.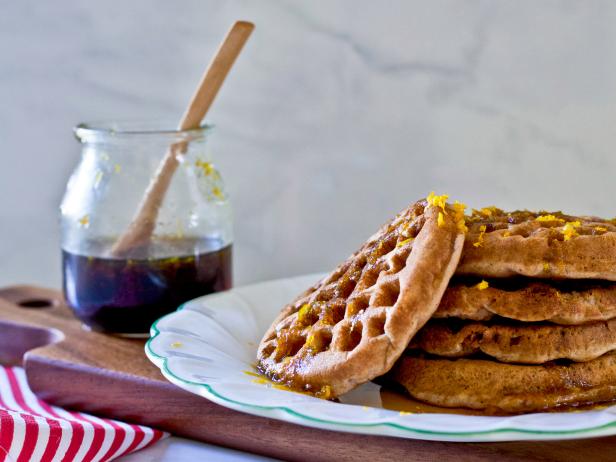 Orange-Infused Syrup
Orange-infused syrup makes these fluffy waffles a refreshing and delicious breakfast option for overnight holiday guests.
Skip the frozen waffles and serve this flavorful substitution instead. The orange-infused syrup kicks up the flavor a notch.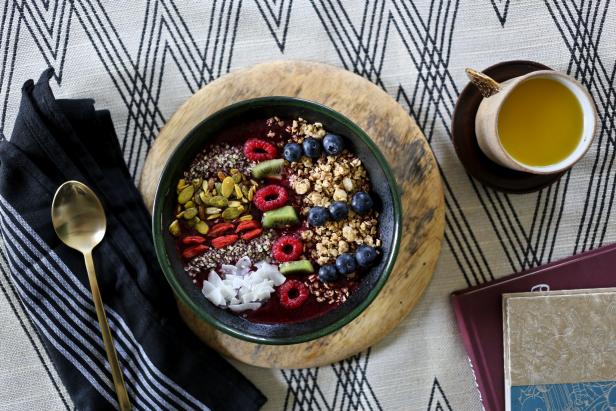 Acai Breakfast Bowl
Serve Mom a delicious and nutritious breakfast this Mother's Day with bowl of fresh fruit and other super foods.
Keep your health-conscious guests in mind with an acai bowl. This fruit-filled breakfast may even have your pickiest of guests grabbing seconds.
Pumpkin + Chocolate Treats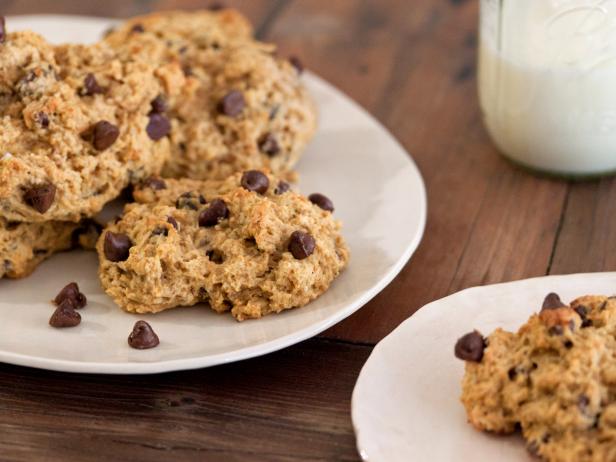 Pumpkin Chocolate Chip Scones
The perfect companion to an early morning (or late night) cup of hot tea, coffee or cocoa, these dense, flavorful scones combine two favorite fall flavors: pumpkin and chocolate. Get the recipe: http://www.hgtv.com/entertaining/pumpkin-chocolate-chip-scones-recipe/index.html
Your guests will enjoy these scones any time of day — for breakfast, dessert or as a late-night snack.
Top Off with Nutmeg and Whipped Creme
Grate fresh nutmeg over whipped cream and serve finished cocktail hot.
What goes better with scones than a coffee cocktail? The combination of gin, coffee liqueur and freshly-grated nutmeg provides the perfect morningtime flavor.
Few things are as comforting and delicious as biscuits. For an easy brunch, serve homemade biscuits alongside sliced ham, mustard, butter and jam.