Find out more information about galley kitchen designs with this article that details everything you need to know about this popular kitchen layout.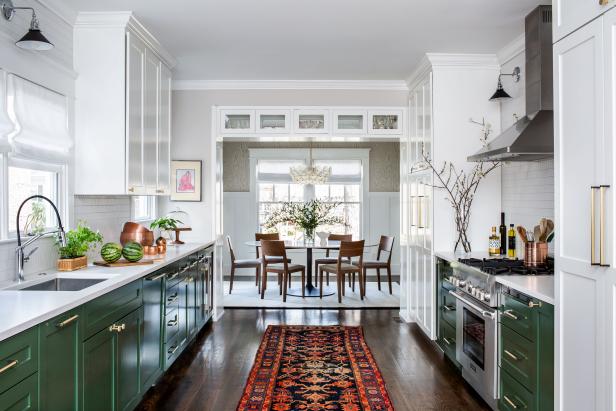 Galley Kitchen With Gorgeous Green Cabinets
This galley kitchen in Decatur, Ga., was designed to be a functional yet stylish space that allows for effortless cooking and entertaining. Thus, the room features a deep sink and stainless appliances, gorgeous green cabinets and a wood dining table that seats six.