How to Hem Pants the Easy Way
Learn how to hem pants without sewing. All you need is an iron, fusible tape and a couple of pins. The whole process takes about 10 minutes and costs less than $5.
Do you like shopping but hate spending money on a tailor? Then learn how to hem pants yourself. Here's an easy way to hem pants without sewing that takes only about 10 minutes and costs less than $5.
We're sorry, there seems to be an issue playing this video. Please refresh the page or try again in a moment. If you continue to have issues, please contact us here.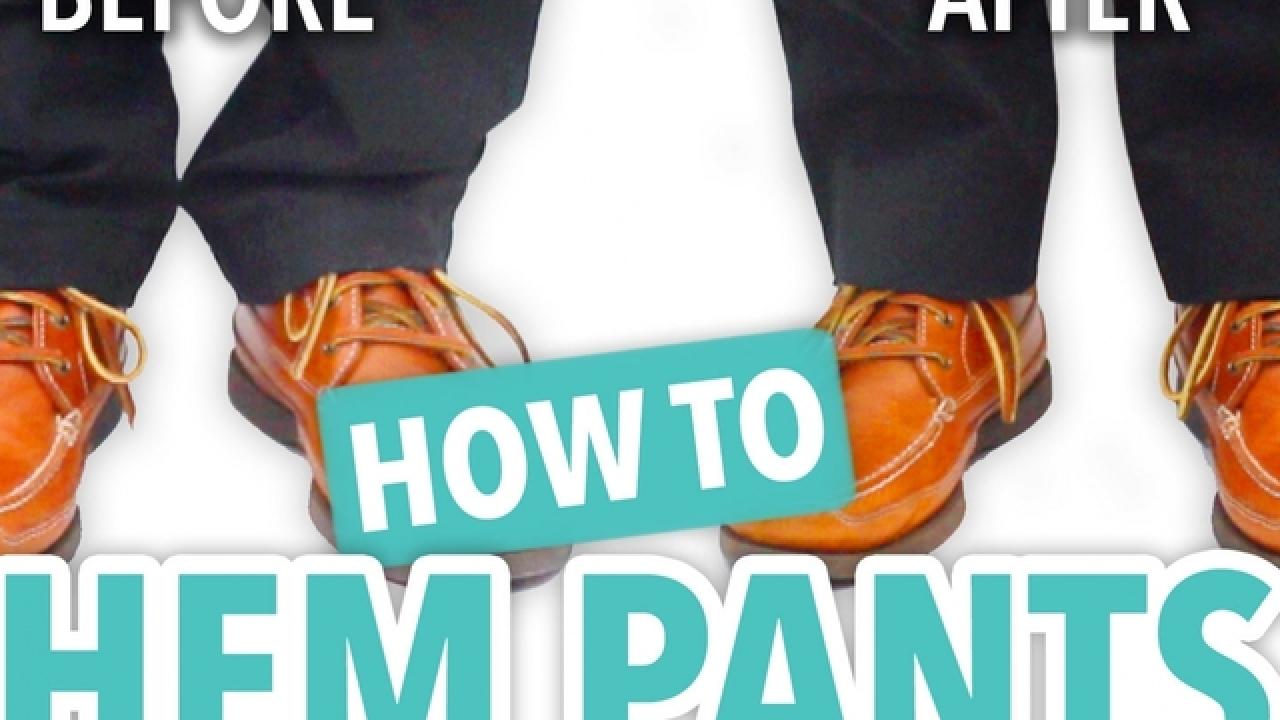 straight pins
pinking shears
scissors
Step 1: Determine Pant Length
Put on the pants you want to hem, along with shoes you'd wear with them. While standing straight up, have a friend fold the pant leg cuff under until the pant leg is at the desired length, which should be long enough to cover the top of the shoe without bunching up. Next, pin the cuff.
Step 2: Re-Pin Pants on Table
Remove pants and bring them to an ironing board. While holding the cuff from the inside of the pant leg with one hand (Image 1), move the pins up the pant leg as far as you can, then re-pin to hold the fold (Image 2). Set the iron temperature according to the recommendation for the material, then iron the fold (Image 3).
Step 3: Turn Pants Inside Out
Carefully turn the pants inside out and then remove your pins.
Step 4: Apply Hem Tape to Inside of Cuff
Cut a strip of fusible hem tape to the width of the pant leg. At this point, you can unfold the pant leg, as the iron has made a crease indicating the bottom of the pant leg. Optionally, you can now cut off any excess pant leg with a pair of pinking shears (Image 1) to avoid fraying. Place the hem tape down on the pant leg and fold the cuff over it (Image 2).
Iron the cuff with the hem tape inside for a full minute (Image 1). The heat from the iron will melt the hem tape, bonding the pant material together and forming a hem (Image 2).
Flip the pants over and repeat this step on the other side of the same pant leg. Repeat all the steps on the other pant leg. Turn your pants right side out. They're ready to wear!
More No-Sew Crafts and DIY Projects