How to Make a No-Sew Pillow Cover
Make a pillow cover in your favorite team's colors to use as a seat cushion during a tailgate and while watching the game in the stadium.
fabric in desired color and pattern
pillow form
Measure and cut fabric three times as wide and two times as high as the pillow form (Images 1 and 2).
Place form in the middle of the fabric piece, and fold over fabric in half to completely cover (Images 1 and 2). Fold remaining ends of fabric into a triangular shape on each side (Image 3).
Bring the triangular ends to the center of the pillow (Image 1), and tie a knot (Images 2 and 3). You can display the knot on the front, or turn the pillow over to hide it in the back (Image 4).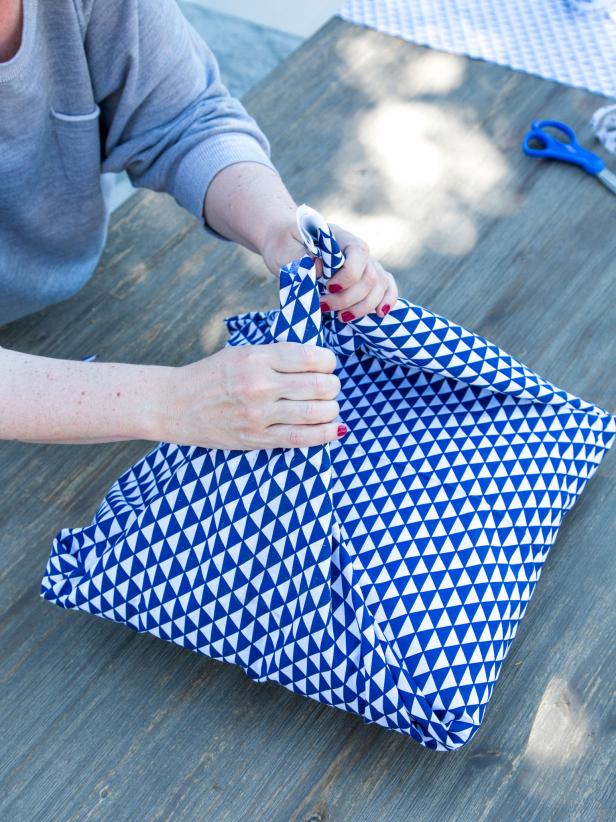 Photography by Bethany Nauert; Styled by Erica Reitman and Paige Geffen
Image 1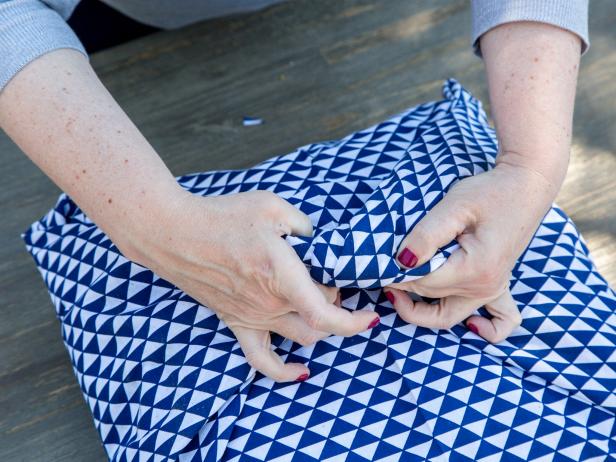 Photography by Bethany Nauert; Styled by Erica Reitman and Paige Geffen
Image 2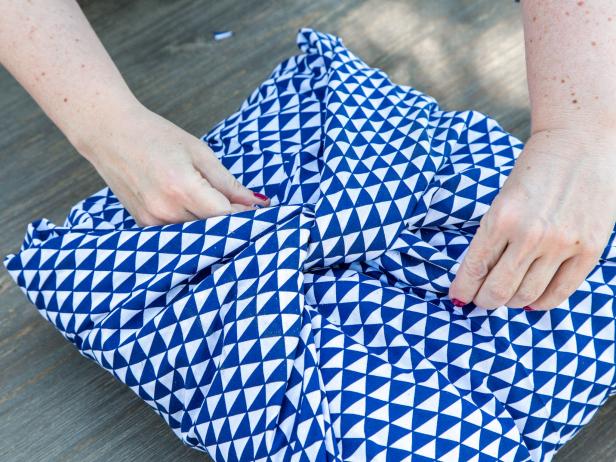 Photography by Bethany Nauert; Styled by Erica Reitman and Paige Geffen
Image 3