3 Easy Wooden Bangle Crafts
Pick up a pack of assorted wooden bangles and dive into this trendy DIY.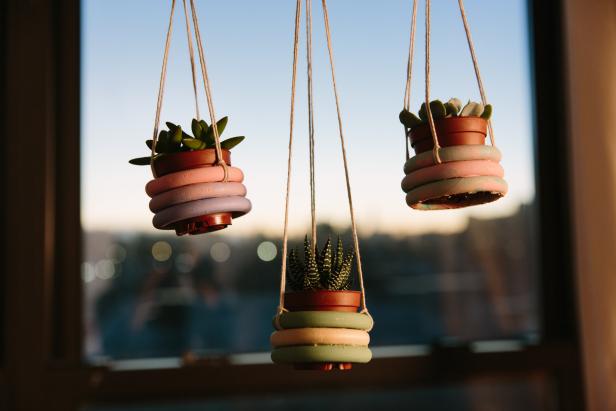 Wooden Ring Planter
HGTV Handmade's A.V. Perkins shares three projects with natural wood rings. To make your own, you will need: various sized natural wood rings, a low-temp hot glue gun, test tube, keyring, painter's tape, acrylic paint, paint brush, needle nose pliers, baker's twine, wooden dowels, sandpaper and a pencil.