10 Easy, Last-Minute Holiday Decorating Ideas to Try Today
Attention, procrastinators: There's still time!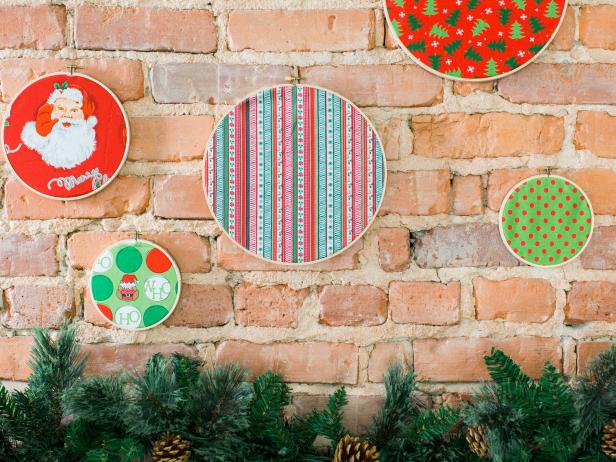 Small Space Holiday Decorating Ideas
When space is at a premium and there's no room for elaborate decorations, keep things simple, light and easy to store away with fabric-wrapped embroidery hoops. Choose a variety of fabrics in solid and patterned styles, cut them to size, then stretch them to the hoops. Arrange them randomly along the wall to add a pop of holiday cheer.
We may be just days away from the main event, but you can still dress your home in festive garb without running all over town (and breaking the bank). Here are some last-minute holiday decorating ideas to try using either items you already have at home or can pick up at the dollar store. Take a look:
Dress Up Inexpensive Garland
Dress Up Inexpensive Garland
01:07
Add your own flair to an inexpensive garland for stunning holiday decor.
3 DIY Dollar Store Decorations
01:18
Transform dollar store items into holiday decorations that look expensive.
Refresh Old Decor With Spray Paint
Refresh Decorations With Paint
01:17
Check out 3 ways to give old decorations a fresh makeover with paint.
Kids' Toys as Holiday Decor
03:31
Let the kids help you create holiday decor using buttons and small toys.