Green With Envy: 5 Reasons Why We Can't Resist Earth Tones
Take a closer look at our favorite go-to hues.
Mother Nature is the ultimate influencer of design — and for a good reason. She's colorful, easy on the eyes and constantly surprises us with her effortless style. Of course we want to bring her good vibes into our homes. (And celebrate all month long, am I right?)

If you're feeling inspired by all that Mother Nature has to offer, you're definitely not alone. Here are 5 reasons why we're obsessed with earth tones.
1: They Play Well Together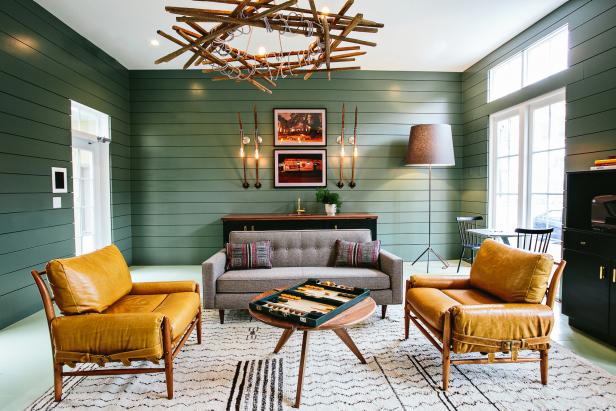 Rustic-Inspired Clubhouse With Midcentury Modern Pizzazz
Paneled walls in a forest green hue pair with mustard yellow chairs and a tobacco stick chandelier to establish a rustic, woodsy-inspired feel in this clubhouse. A midcentury modern coffee table and sofa offset the rustic feel.
Earth tones have a tendency to bring out the best in each other, which means that you can (and definitely should) pair them together. For an organic color scheme of your own, check out our national park-inspired palettes.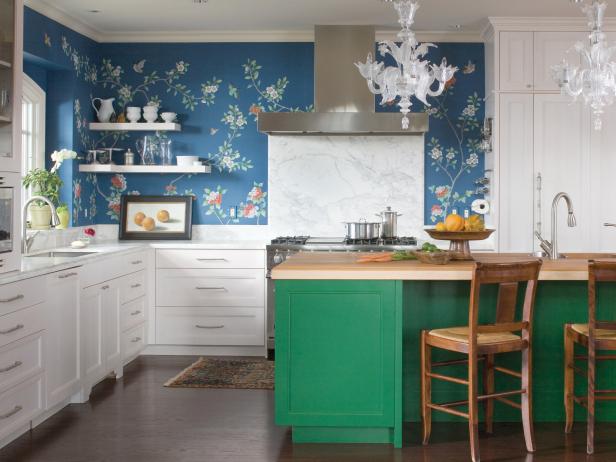 White Kitchen With Blue, Green and Floral Accents
A white kitchen doesn't have to be ALL white. Here, designer Andrea Schumacher opted for just two small shelves in lieu of upper cabinets, making the fanciful floral wallpaper the star. For contrast, she chose an emerald green tone from the wallpaper to paint the kitchen's island. The standout green piece complements the blue floral wallpaper, the Murano glass chandeliers, white cabinetry and Carrara marble backsplash.
Greens and browns can be used as understated neutrals or playful pops of color — which gives you plenty of options for incorporating them into your kitchen, bedroom, etc.

3: They Make Us Feel Good
Contemporary Feminine Bedroom With Tulip Table Nightstand
We love the way soft greens and muted pinks have a way with each other. Pairing chartreuse with white gives the room a bright, clean and fun tone. The pink padded headboard, MCM tulip table, and white vase with pink peonies give this bedside space a posh look.
Blush pink and Kelly green? Yes, please. Because earth tones are often warm, soothing colors, they tend to make our favorite spaces feel calm and inviting.
4: They Offer Just Enough Sparkle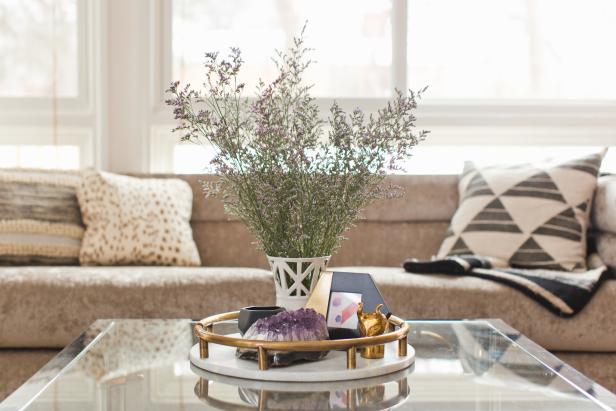 Glass Coffee Table and Centerpiece in Living Room
The living room features a variety of styles and textures including this glass table with round centerpiece.
Sarah Sweeney Photography
Gentle brown, tan and beige backgrounds are a little lackluster on their own, but agate-inspired accents provide contrast and sparkle to keep things interesting.
5: They Never Go Out of Style
Color trends come and go, but Mother Nature's hues are fashionable year-round.