How Often Should You Clean or Replace Your Cleaning Products? More Often Than You Think
Haven't cleaned your sponge in a while? This one's for you.
Whenever I think of cleaning my cleaning products, I think of my spirit lady, Monica Geller, vacuuming her vacuum.
Confession: I have done this.
But the truth of the matter is, cleaning your cleaning products is just as important as cleaning itself. Your dish-scrubbing tools, for example, are home to lots of bacteria buildup that requires attention. Cleaning your dishes with a dirty sponge doesn't quite make sense, does it?
How often do you think you should be cleaning and replacing your sponges, mop heads, dish cloths, scrub brushes and microfiber cloths. Watch the video below for the hard-hitting truth.
We're sorry, there seems to be an issue playing this video. Please refresh the page or try again in a moment. If you continue to have issues, please contact us here.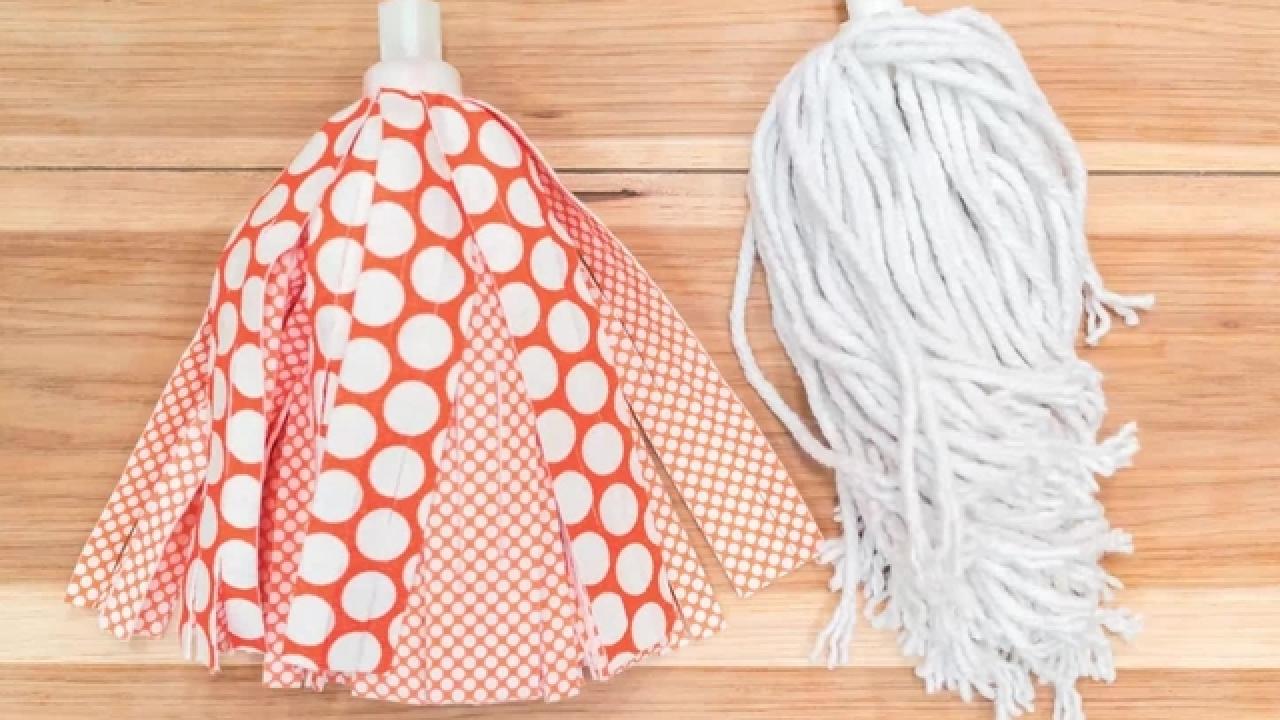 Shocking, right? I definitely had to toss out a few sponges and cloths after this. And once you know how to properly clean your cleaning tools, it makes your entire home feel cleaner.
Check out these tried-and-true sanitizing methods for keeping your supplies clean.
1: Toss in the dishwasher.
2: Wash with hot water and bleach.
3: Microwave a wet, non-steel sponge on high for two minutes.
1: If your mop head is machine-washable, toss it in the washer.
2: Soak it in hot water and bleach.
Always allow to air dry completely, and store head up.
You should always use a different cloth for hand drying versus dish drying. And once you use a dish cloth on any high-risk spills (meaning raw meat, raw vegetables, etc.), it's time to "throw in the towel." LOL.
Wash your dish cloths separate from clothes, and make sure you use hot water and bleach to completely rid the rags of germs and bacteria.
If you want to pre-treat your dish rags prior to washing, you can boil them. This will get rid of any mold, mildew or other stubborn smells. Simply add the rags to a pot of boiling water for 15 minutes.
Rinse your kitchen scrub brushes thoroughly to remove all food particles. (Don't soak!) Then, allow to air dry before storing bristle-side up.
Microfiber Dusting Cloths
The cleaning methods for microfiber cloths can really vary from brand to brand. To get the most life out of a regular microfiber cloth, toss it in the washer with cold water and regular detergent. (Don't use fabric softener!) Then, dry on low or no heat. Don't add any dryer sheets either. They will ruin the static-cling properties of the cloth.