15+ Natural Cleaning Products You Need for Spring Cleaning
Stock up on products that will help you get your house in tip-top shape — all eco-friendly and without harsh chemicals.
Keep in mind: Price and stock could change after publish date, and we may make money from these links.
Spring will be here before we know it. And not only am I looking forward to a season of sunshine and flowers, but I'm also ready for a deep-dive house clean. Instead of using traditional chemical-laden cleaners, though, I rely on natural solutions that don't pose risks to my kids or pets. Switching to natural and organic products also improves overall indoor air quality since you aren't releasing harsh chemicals into the air, which in turn helps reduce skin irritations and respiratory infections. Plus, non-toxic, biodegradable and renewable ingredients are better for the environment. While all of these green cleaners may not kill every virus, they do keep your home microbe-friendly, allowing the "good" bacteria to stay in your home's ecosystem.
Keep scrolling to see the tried-and-true products I use because they are kid-safe, clean my house efficiently and are kind to the earth.
CLEANING SOLUTIONS + SOAPS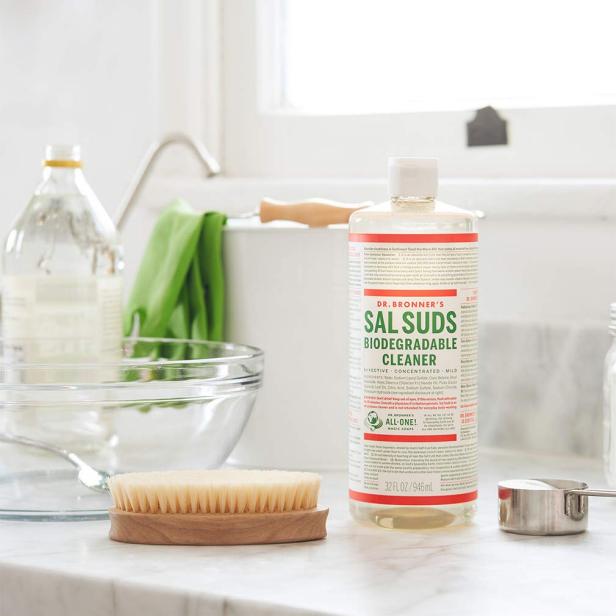 A versatile all-purpose cleaner in your spring-cleaning stockpile is essential. This fan favorite is a concentrated formula you can use on your floors, laundry, dishes and even your car — yet it's gentle enough not to irritate your skin. Non-toxic and biodegradable, this product is made with purely organic ingredients, most of which are also fair trade.
Buy It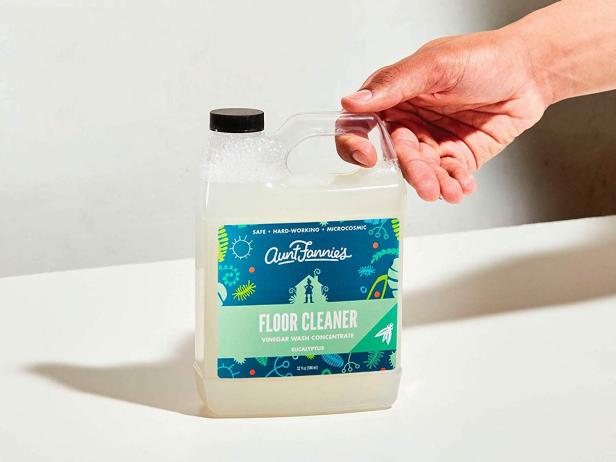 Vinegar has long been a beloved cleaner for natural enthusiasts. Aunt Fannie's plant-based floor cleaner uses vinegar to get rid of dirt and grime so you can feel good about little ones and pets crawling around right after you've cleaned.
Buy It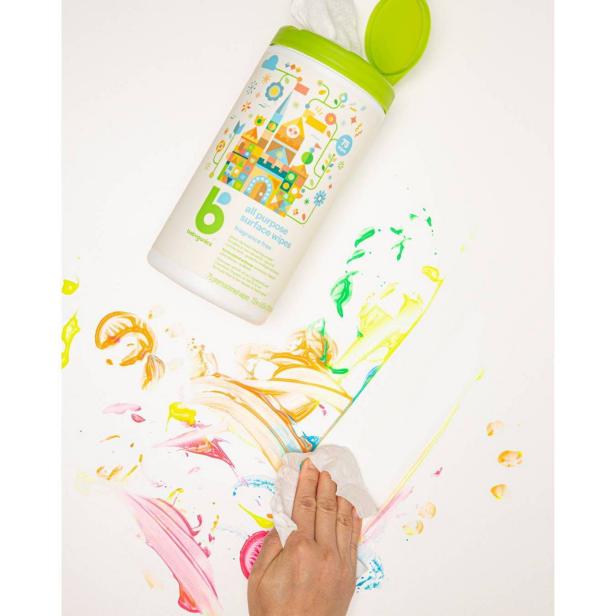 Our go-to for quick wipe downs of everything from high chairs to kitchen counters, Babyganics wipes are lifesavers for busy parents. Made from plant-derived and mostly organic ingredients, these are completely safe to use on all surfaces of your house. They really work, too!
Buy It
STAFF PICKS
Why buy multiple cleaners when you probably only need one?
See More
STAFF PICKS
Kick your cleaning routine into high gear with our favorite online cleaning subscriptions.
See More
STAFF PICKS
Shop our go-to laundry essentials that work hard and smell great.
Read More
Shop More Cleaning Must-Haves