10 Natural Cleaning Products You Need for Spring Cleaning
Stock up on products that will help you get your house in tip-top shape — all eco-friendly and without harsh chemicals.
Keep in mind: Price and stock could change after publish date, and we may make money from these links.
Now that March is here, I've definitely caught the spring cleaning bug. Dreary weather and lots of sickness made me and my house feel "blah." So, not only am I looking forward to a season of sunshine and flowers, but I'm also ready for a deep-dive house clean. Instead of using traditional chemical-laden cleaners, though, I rely on natural solutions that don't pose risks to my kids or pets.
Switching to natural products also improves overall indoor air quality since you aren't releasing harsh chemicals into the air, which in turn helps reduce skin irritations and respiratory infections. Plus, non-toxic, biodegradable and renewable ingredients are better for the environment. While all these cleaners may not kill every virus, they do keep your home microbe-friendly, allowing the "good" bacteria to stay in your home's ecosystem.
Keep scrolling to see the tried-and-true products I use because they are kid-safe, clean my house efficiently and are kind to the earth.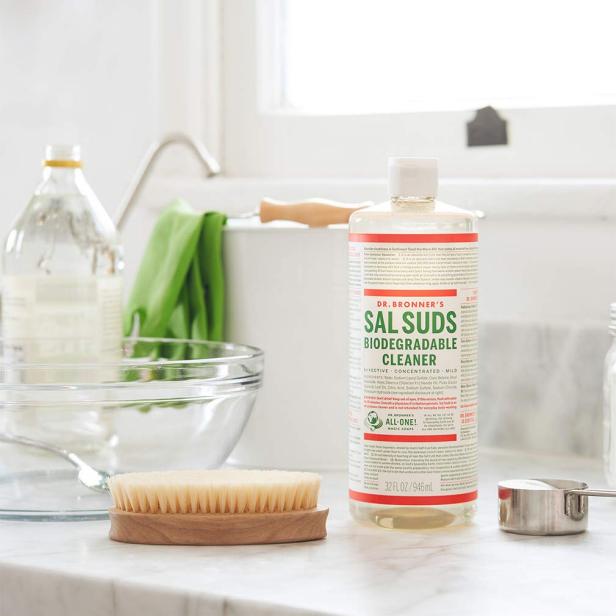 A versatile all-purpose cleaner in your spring-cleaning stockpile is essential. This fan favorite is a concentrated formula you can use on your floors, laundry, dishes and even your car — yet it's gentle enough not to irritate your skin. Non-toxic and biodegradable, this product is made with purely organic ingredients, most of which are also fair trade.
Buy It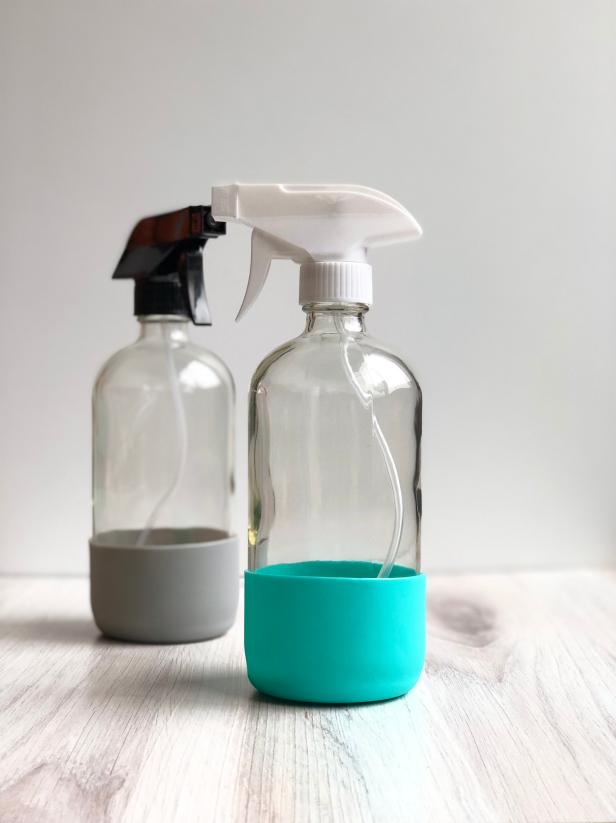 For your homemade concoctions, grab reusable glass spray bottles. These have non-slip silicone sleeves, which are removeable and dishwasher safe, and come in four pretty hues to keep track of which cleaner is in which bottle. Try these 3-ingredient cleaners for the whole house.
Buy It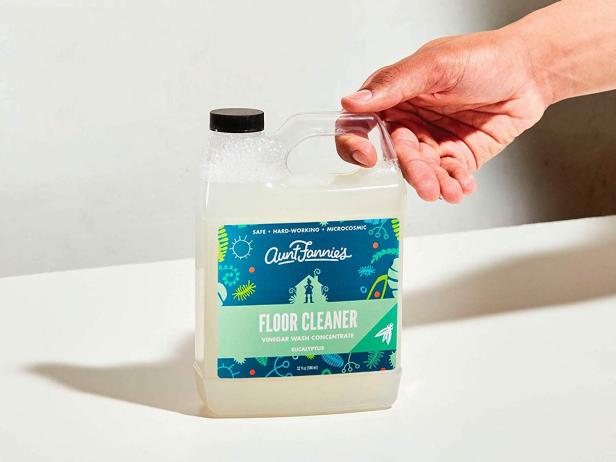 Vinegar has long been a beloved cleaner for natural enthusiasts. Aunt Fannie's plant-based floor cleaner uses vinegar to get rid of dirt and grime so you can feel good about little ones and pets crawling around right after you've cleaned.
Buy It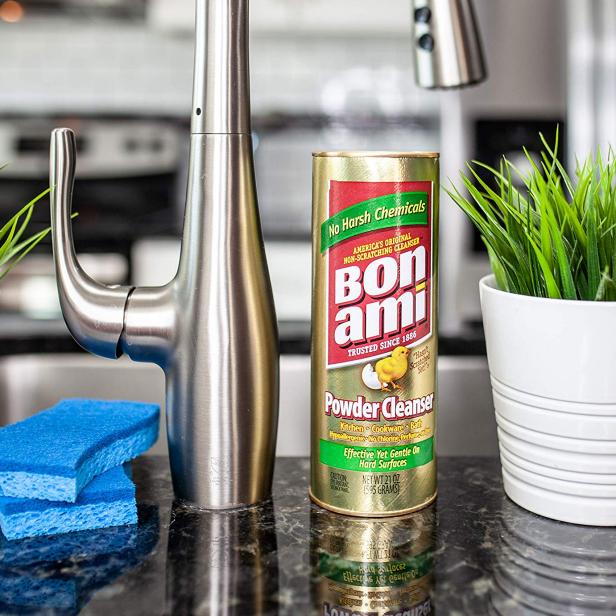 For those tough-to-tackle spots, most of us grab a powder cleanser. However, many of them are harmful to the environment and our skin. Bon Ami takes on dirt, rust and stains with renewable corn and coconut oils, making it a smart and natural alternative. Plus, it doesn't scratch appliances and is hypoallergenic, containing no chlorine, perfumes or dyes.
Buy It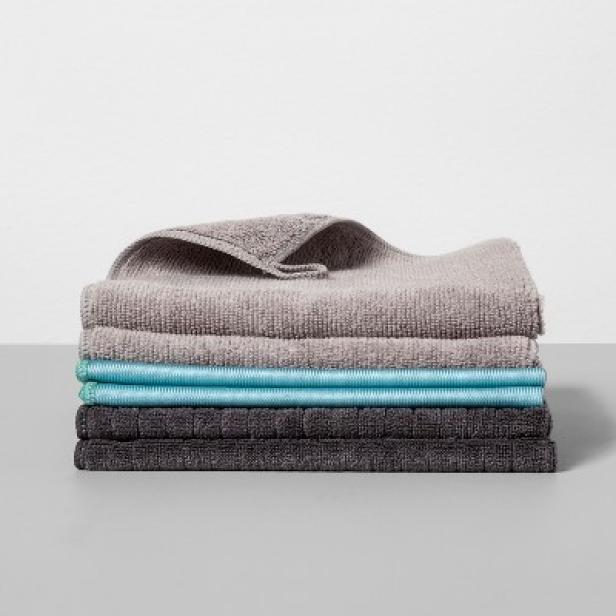 No need for throw-away dust cloths or paper towels, microfiber cloths are the true workhorses of natural cleaning. They pick up dust particles easily, leave you with streak-free windows and mirrors, and are an ultra-absorbent cleaning cloth for dishes, floors and other surfaces.
Buy It
Banish fingerprints and dirt from your mirrors, windows and glass doors with this plant-based cleaner. Use with your microfiber cloths for spotless shine that doesn't leave a harsh chemical smell behind.
Buy It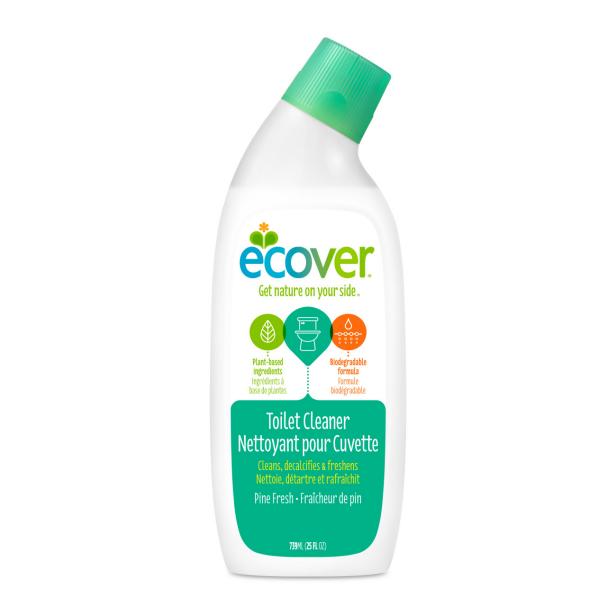 For this dirty job, you want a cleaner that does most of the work for you. Made with renewable, plant-based ingredients, this toilet cleaner decalcifies and freshens your bowl.
Buy It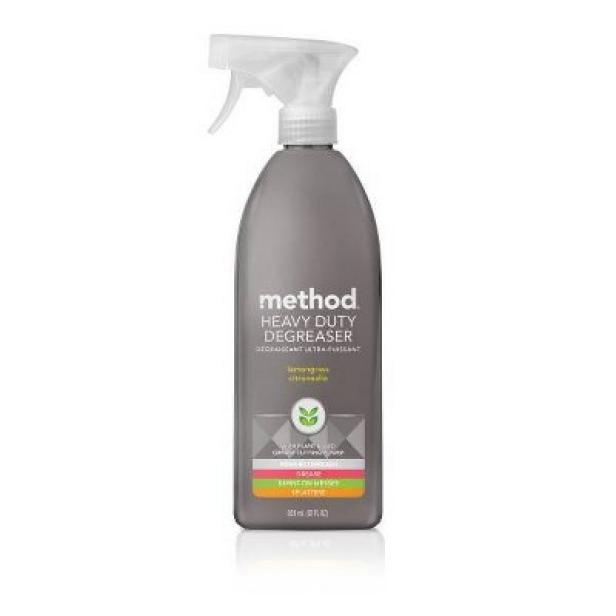 Spring cleaning means confronting those hard-to-remove grease, oil and food splatters in the kitchen. Made with renewable energy, responsible packaging and earth-friendly ingredients, this degreaser will leave your stovetop and counters sparkling without the pungent smell of similar products.
Buy It
As the only natural carpet and upholstery shampoo on the market, this clever cleaner is definitely one to add to your spring-cleaning supplies. The concentrated formula reduces plastic, water and energy waste by 75 percent. Simply mix one ounce of the concentrate with 100 ounces of water to remove stains and odors from carpets, rugs and upholstered furniture.
Buy It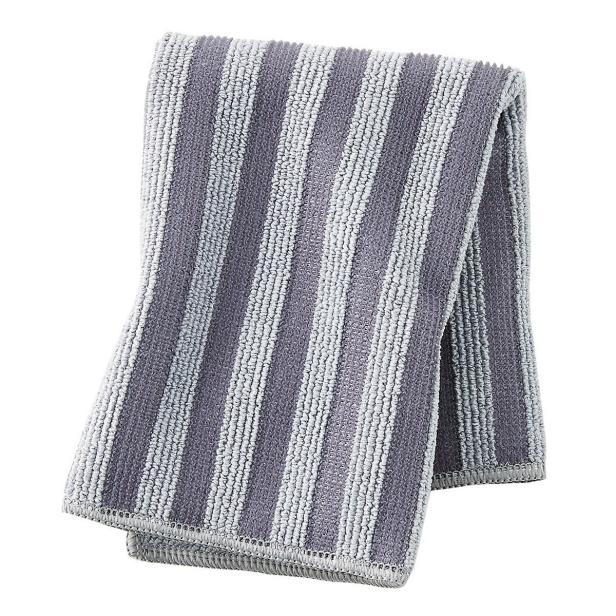 This handy cloth eliminates the use of harsh chemicals to keep your stainless-steel appliances grease- and fingerprint-free. With only warm water, the cloth naturally traps dust and grime, as well as 99.9 percent of bacteria and other containments.
Buy It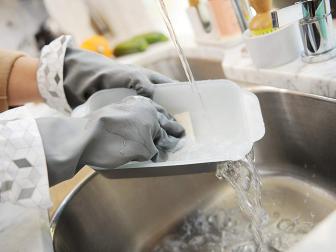 Adulting is hard, but keeping these essential items on hand can help make it a little easier.
Read More