How to Infuse Your Home With Beautiful, Natural Light
Austin-based architect Hugh Jefferson Randolph shares creative ways to bring more natural light into your home, no matter the architectural challenges.
Natural light can boost your mood, give you more energy during the day and reduce your energy costs. Not to mention just about anything looks better awash in natural light. Why wouldn't you want to bring as much of it into your house as possible?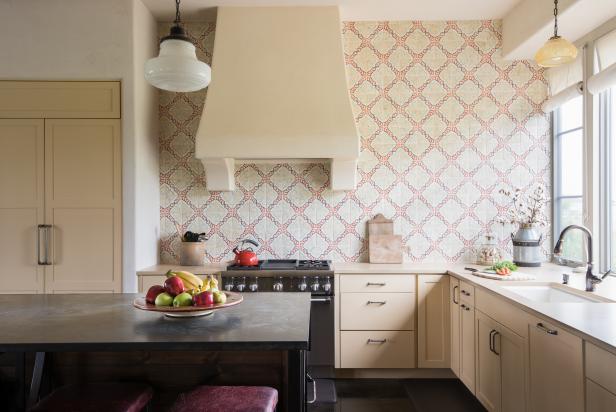 White Country Kitchen With Range Hood
With its faded print wallpaper and fresh white walls, countertops and cabinets this airy kitchen exudes country charm. The vintage glass pendant lights are the perfect punctuation.
Austin-based architect Hugh Jefferson Randolph has mastered the art of infusing homes with natural light. A direct descendant of President Thomas Jefferson -- a self-taught architect who loved taking creative approaches in his designs -- Hugh uses his own out-of-the-box thinking to harness the beautiful Texas light in his stunning designs.
"It's important to tie your home to your environment," he says. "(Natural light) animates a space, it changes a space during the day with lighting and shadows moving in and out and mainly it makes a space feel better."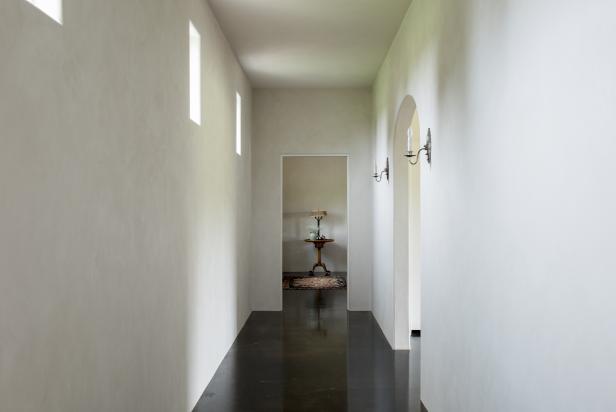 White Hallway With Sconces
The soft lights and darks in this off-white hallway make a serene sanctuary.
But there's more to bringing natural light into your home than adding standard-sized windows to the walls. Deliberate lighting design considers the relationship of natural lighting to the location of each room in the house, the way light changes throughout the course of the day and any privacy concerns a family might have.
For example, a square home might have central rooms not connected to exterior walls. Thoughtful placement and shaping of interior doorways and passages can allow light to travel from the periphery of the home to the inside.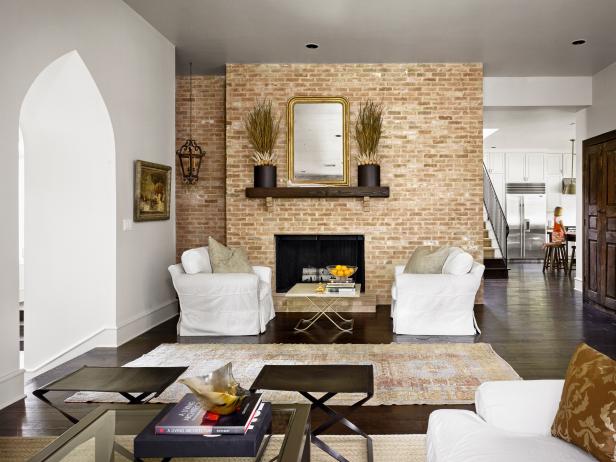 Minimal Living Room with Exposed Brick Wall
Simplicity is key in this transitional living room with minimal decor and clean white furnishings. The exposed brick wall defines the space and adds character.
These rooms are also prime candidates for skylights, Hugh says. And skylights have come a long way from the leaky designs of the 1970s.
"Nowadays there are some that are really well built," he says. "And depending on where you live, you probably don't need a big skylight. How it is angled and bounces the light can have a big effect."
Modern Master Bathroom with Floral Floor Pattern
This master bathroom has a high window allowing light and privacy and a contrast of modern cabinetry with classic subway and decorative concrete tile. A floral floor pattern brings life into the all white modern design.
Hugh Jefferson Randolph Architects
Locating windows higher than expected on the exterior walls of the home can have a big impact too. Higher windows allow more light in because of the more direct angle of the sun's rays when hitting them, Hugh says. Plus, higher windows mean privacy without sacrificing the light.
Using large picture windows in a home can help a room take on new dimensions too. Depending on the location of a room, natural lighting can help transform the space from bright and energetic to soft and moody through the course of the day thanks to the path of the sun. Not to mention the shadows take on lives of their own.
"A tree branch can become a work of art," Hugh says.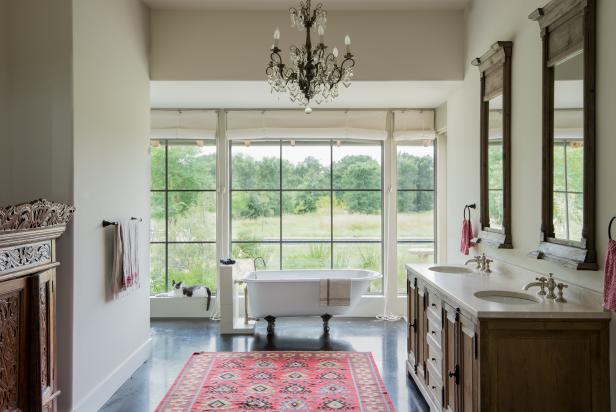 Country Bathroom With Freestanding Tub
An enormous wall of windows fills this beautiful bathroom with natural light, something the freestanding tub takes full advantage of. High ceilings and the crystal chandelier give an extra touch of elegance.
One thing Hugh stresses when designing your new home or renovating your current one is to not pass on adding a window because you're disappointed with the potential view. Views can be changed and sometimes a little bit of good light is all you need to make it worth it.
"If you have a wall that has no windows because it's only looking at a fence, you can put a window and grow some bamboo," he says. "Not every window has to have a perfect view."