6 Oversized Art Pieces That Prove Bigger Can Be Better
It turns out a single piece of high-impact art can be just as stylish as a perfectly curated gallery wall.
Okay, I'll admit it: I've completely failed in my quest to craft my dream gallery wall. For months, I've left my collection of frames hidden under my bed, with no art to fill them, and no plans to actually hang them up any time soon. And to make matters worse, I haven't even decided which room should play host to the gallery wall.
Luckily, my infatuation with gallery walls is actually starting to dwindle. Lately the rooms that catch my eye have one thing in common — and it's not a cluster of coordinating frames. Instead, I'm starting to fall for the idea of letting one eye-catching piece of artwork do all the talking. There's something undeniably cool about this style — just check out the 6 examples below — and I can't wait to find the perfect piece to hang in my home.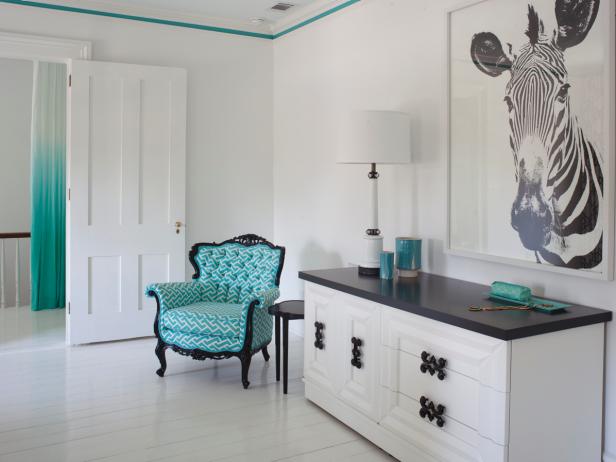 White Transitional Bedroom With Zebra Art
In this bedroom, the all-white palette is given contemporary crispness with accents of black and turquoise blue.
The black-and-white color palette lends a sense of simplicity to this zebra artwork, but its large size makes it impossible to look away.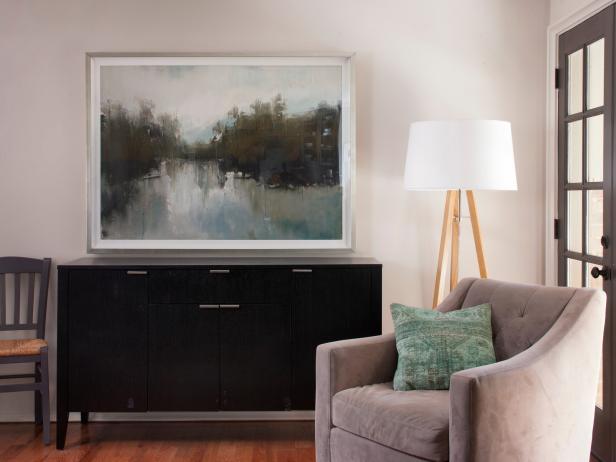 Neutral Living Room With Nature-Inspired Art
"Richard has an affinity for water," homeowner Lynielle Long says. "And we both like being outside." As a result, much of the artwork they gravitate toward has environmental themes, such as the giclée of a tranquil stream above the console. Lynielle replaced two small table lamps that obscured the artwork with one large floor lamp, which anchors the space.
Van Chaplin; Styling By: Jan Gautro
Oversized doesn't always equal loud, as this serene-yet-statement-making piece proves.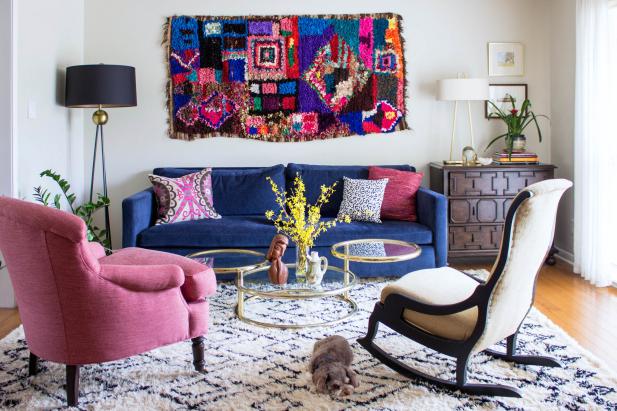 Vibrant Contemporary Living Room
This cool contemporary living room is perfect for lounging around, relaxing or even entertaining guests. The vibrant colors give it a lively feel no matter the occasion.
Woven wall hangings are becoming increasingly more popular, and this brightly colored version perfectly accents the vibrant room in which it hangs.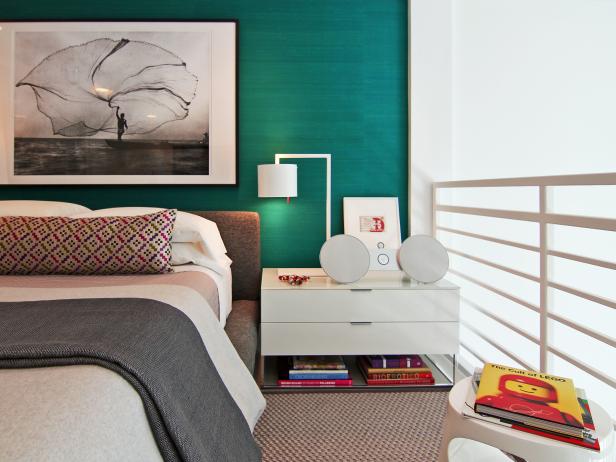 Modern Teal Loft Bedroom
A loft-style bedroom by designer Diego A. Rincon features a teal wall and mid-century modern furniture pieces.
Pairing a large piece of artwork with a low bed is a stylish alternative to a higher headboard.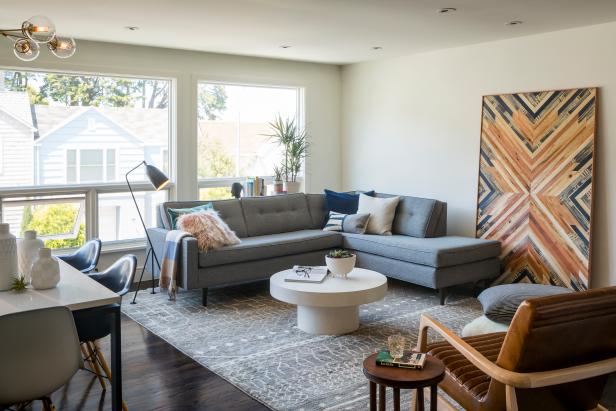 Mid-Century Modern Living Room With Gray Couch
Gray and white tones dominate this mid-century modern style living room for a clean, sophisticated look. Wooden accents, like the armchair and piece of art leaning against the wall, add warmth and texture.
If you're apprehensive about hanging such a big piece of art, simply leaning it against the wall is the perfect alternative. The look is equal parts low-key and high-impact.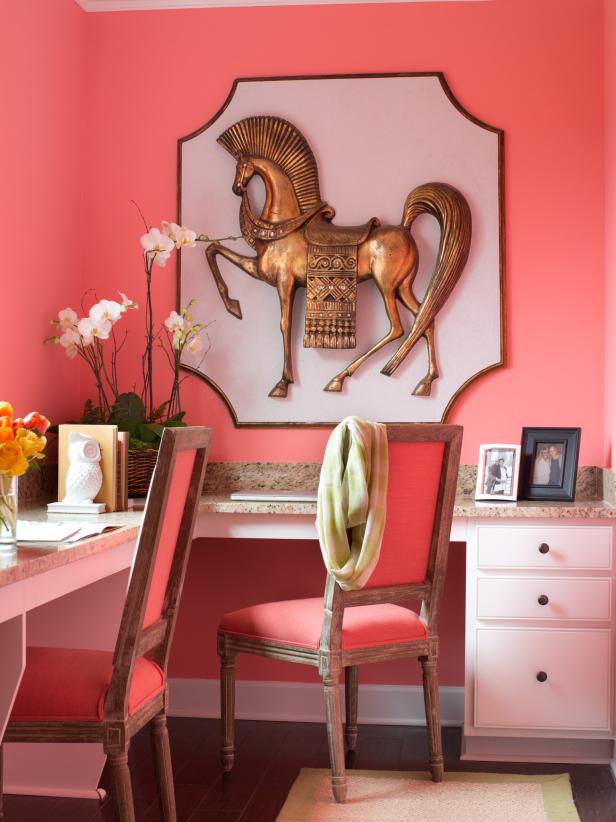 Oversized Artwork in Coral Office Nook
In large rooms, pay close attention to the shape, size and scale of any featured artwork. When small subjects are placed across a generously sized room, they lose their impact and appear more as visual clutter than a focal point. Here, in the multipurpose workspace located off the kitchen, an oversized fiberglass Trojan horse grounds the space and creates a focal point from across the great room.
Flynnside Out Productions
Art with a 3D element may seem like it could overpower your space, but it actually creates a stunning look, as long as it's the singular statement piece in the room.