8 Double-Duty Furniture Solutions for Your Small Space Dilemma
Company's coming and we've got furniture solutions to ensure every single person can comfortably fit in your tiny abode.
Maximize your vertical space with these step-by-step instructions.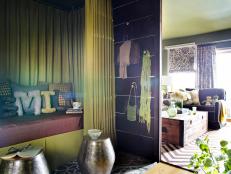 New Yorkers Sarah Raskin and John Kerl needed to turn a portion of their small apartment living room into a separate bedroom-like area. Thankfully designer Brian Patrick Flynn had a plan.