How to Make a Modern Nature Loom
This unique woven flower loom is the kind of modern wreath you make once and leave up all year long. If you've been dying to try a loom-making project, this will combine the therapeutic joy of weaving with plants. 
We're sorry, there seems to be an issue playing this video. Please refresh the page or try again in a moment. If you continue to have issues, please contact us here.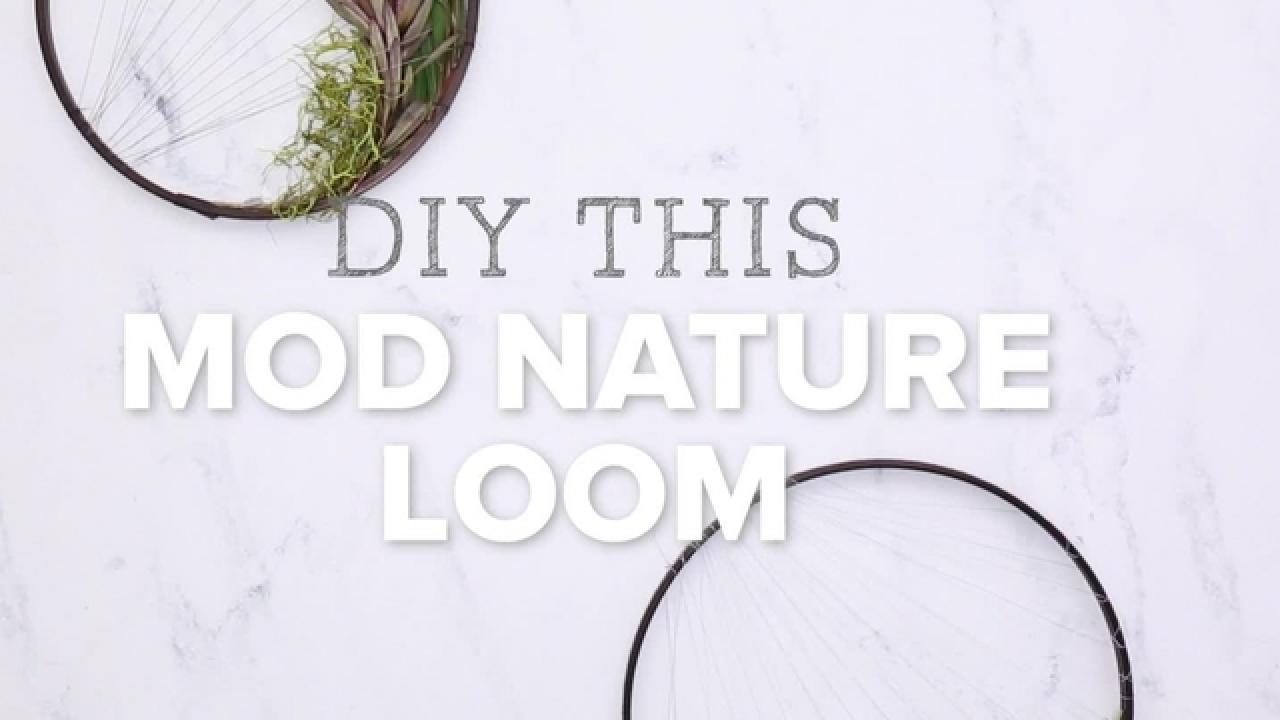 wooden embroidery hoop (only one side)
black permanent marker
white sewing thread
craft knife
foraged foliage, pre-dried leaves and moss
Color the embroidery hoop with a permanent marker.
Use a craft knife to make shallow notches all around the hoop, about 1/4 inch apart.
Tie thread to one side of the wooden hoop. Wind it around the hoop in place once then wrap it around the opposite side letting the string rest in a notch. Make sure it's pulled 26 tight and then wind it around in place. Repeat going from side to side to create your own loom design. We made a fan-shaped loom but almost any net-like string up will work. Once you're finished, tie the string off and cut off any excess to keep it neat.
Gather foliage and pre-dried florals. You may want to work with only dried foliage to extend the life of your wreath forever. Use dense foliage to create a base. We used wild sage. Weave into one side of the loom to create a crescent moon shape. Weave in a wide blade of grass to add a straight modern edge to the arrangement. Add dried moss and twigs for variety. Tweak the design until you love it.