How to Make a Ballet Barre for Home Workouts
By using your own bodyweight as resistance, the controlled movements of these ballet-borrowed exercises help tone and firm your muscles while improving flexibility. Sounds great, but we don't always have the time (or the money) to make it to every class. The solution? Make your own ballet barre to DIY your workouts at home. 
We're sorry, there seems to be an issue playing this video. Please refresh the page or try again in a moment. If you continue to have issues, please contact us here.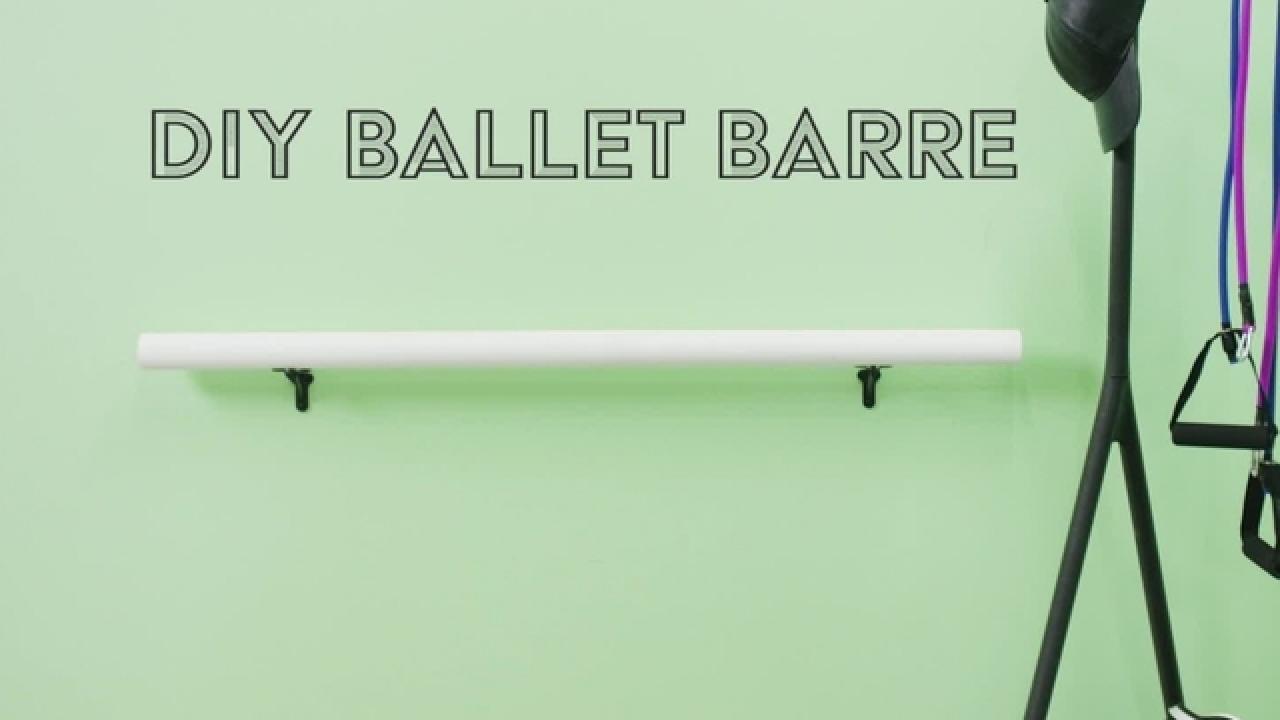 4' wooden dowel
drill
2 handrail brackets
screws
pencil
drill bit to match handrail hardware
tape measure
paint
paint brush
Ballet barres can sit at whatever height works for you, so measure between 32" to 46" from the ground (or measure to your hip height and determine what is most comfortable for you). Mark with a pencil.
Hold bracket up to the wall and mark where pilot holes will need to be drilled.
Drill pilot holes into marked places.
Change your drill bit for a screw head and screw the handrail bracket to the wall with the provided screws. Mount brackets 36 inches apart.
Paint the wood dowel (this will become your ballet barre) before securing it to your wall for a cleaner look. We chose white to contrast the black handrail brackets, but you can also forgo the paint for a more classic look. If you're using paint, apply two to three coats for an even, finished look. Tip: The trick to painting the ballet bar is getting every area without getting paint all over. Lean the bar up on its side and paint most of it, except the bottom. Once that's dry, flip it and paint the rest!
Place the barre on the brackets. It should sit so the brackets have 8 inches in from the edges. With the pencil, mark where the screws will go on the barre. Wedge the barre between sturdy items so it doesn't roll once you start drilling and drill 7/64th" (check the packaging to confirm the correct size) pilot holes into the marked spaces. Change your drill bit for your screw head and screw the barre to the brackets.
It is important to make sure it is really secure, because you will be putting a lot of pressure on the barre from different angles while working on your fitness. Handrail brackets are great for this project, because they are designed to withstand serious weight when needed.