How to Make a Confetti Disco Ball
There is always a reason to celebrate, but it's not a real party until someone breaks out a piñata. This shimmering confetti disco ball piñata is perfect for theme parties, birthdays or receptions but, let's be honest, it screams NYE! 
We're sorry, there seems to be an issue playing this video. Please refresh the page or try again in a moment. If you continue to have issues, please contact us here.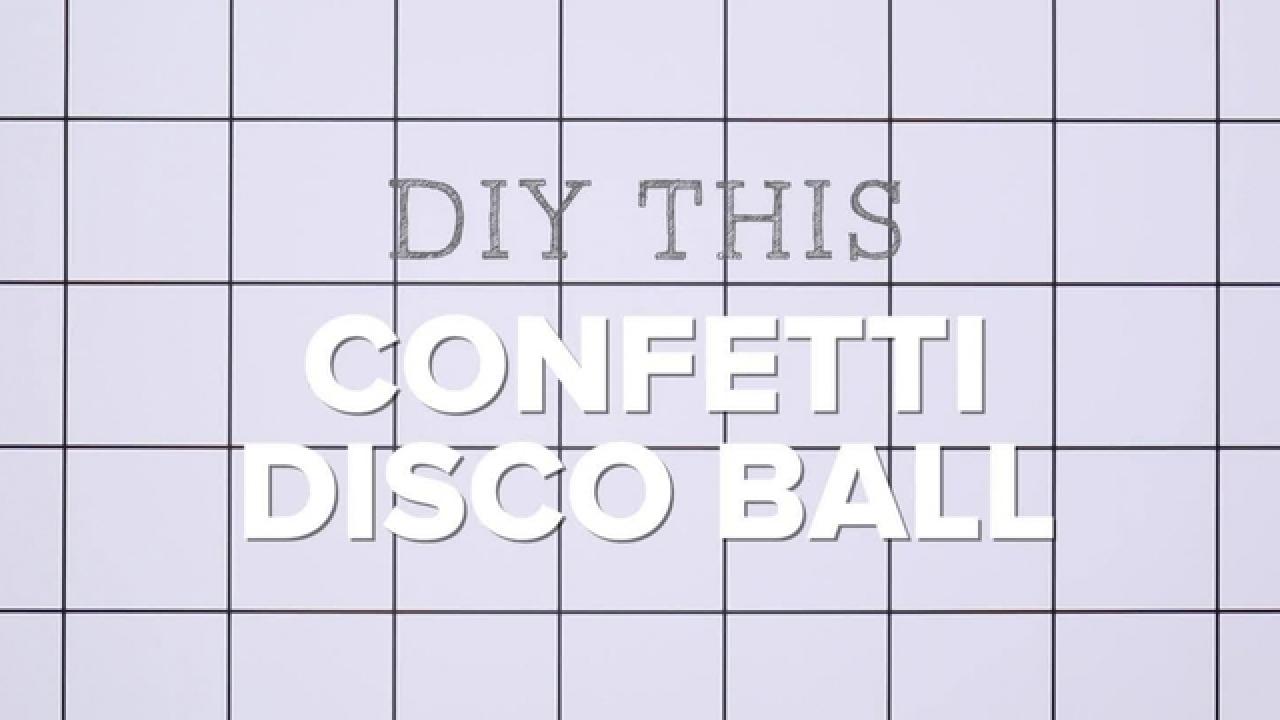 12" (or larger) punch balloon
sparkly flash tape (also called bird repellent tape)
scissors
tape
string
colorful tissue paper
Cut strips of the sparkly tape, and then make fringe by making thin cuts along one side.
Stack an assortment of colored tissue paper, then fold in half. Fold in half two more times. Now make vertical cuts toward the folded edge. Move from left to right until you have what looks like fringe. Cut horizontally along the fringe from bottom to top making little squares that fall to the table as you go.
Stuff confetti inside the balloon, blow it up with care and tie it off.
Going from bottom to top, use clear tape to adhere rows of fringe to the balloon. Each row should slightly cover the top of the row beneath it.