Boost Your Bathroom Storage With a DIY Ladder Shelf
Make the most of a small bathroom with this DIY leaning ladder shelf and towel rack. Designed to fit over the toilet, this sleek storage piece won't damage your walls, so it's perfect for renters.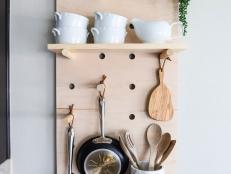 If your kitchen cabinets and drawers are overcrowded, create more storage space with this easy-to-make oversized pegboard shelving system. You can customize the shelves and pegs to stylishly display your favorite pots, pans and utensils.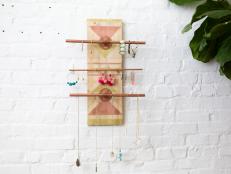 If you currently store your jewelry in a tangled mess on your dresser, tidy it up with this trendy hanging organizer. It's an easy DIY project you can do in a day.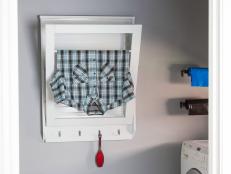 Make laundry day a little easier with this space-saving clothes drying rack. It drops down when you need it, and folds away when you don't. With adjustable levels, you can determine how far you want to extend it.