How to Clean Concrete Countertops
Concrete countertops are known for their strength and durability. Keep them in tip-top condition with just two easy steps.
We're sorry, there seems to be an issue playing this video. Please refresh the page or try again in a moment. If you continue to have issues, please contact us here.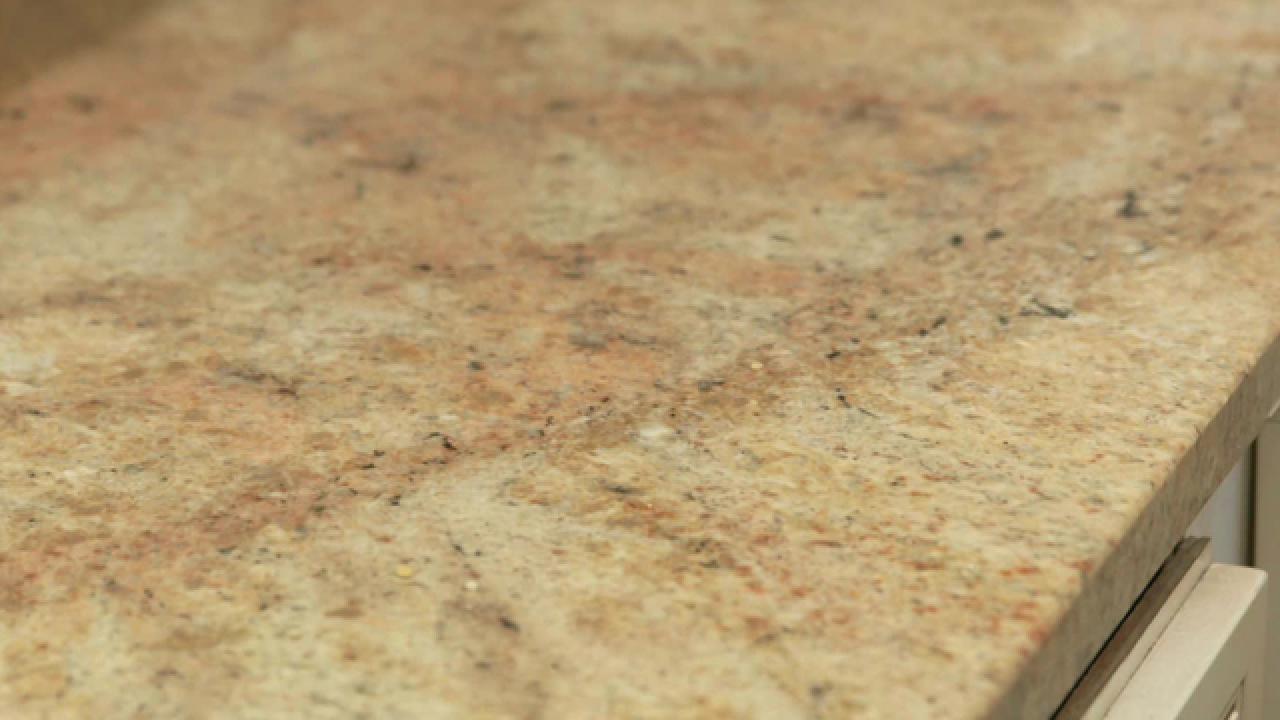 Nothing quite says "custom" like concrete countertops. These days, there are so many styles and varieties to choose from. If you've had concrete countertops custom made, you'll definitely want to take good care of them. Your installer should have applied a sealant on your concrete countertops that you'll need to reapply every few years. The best part about owning concrete countertops? They're a breeze to clean. Follow our simple steps below.
spray bottle
rubbing alcohol
dish towel
Regular soap and water work best to get the countertop clean. Remove any dry debris from the countertop before beginning. Apply dish soap and water to a sponge, and give your counters a good scrubbing. You shouldn't need anything more abrasive than a dish sponge. Rinse the sponge, and use it to remove the remaining bubbles and debris.
After you have cleaned the countertop, you'll need to disinfect it. Mix 1/4 cup rubbing alcohol with 2 cups water in a spray bottle. Add a few drops of essential oil if desired. Spray your counters down, and wait 2-3 minutes. Wipe up any leftover alcohol solution, and dry the counters using a clean dish towel.