Make Paper Teacup Gift Boxes With This Free Pattern
These adorable, handmade gift boxes are perfect for Mother's Day or favors at a tea party. Download the free pattern and customize them to your heart's content.
We're sorry, there seems to be an issue playing this video. Please refresh the page or try again in a moment. If you continue to have issues, please contact us here.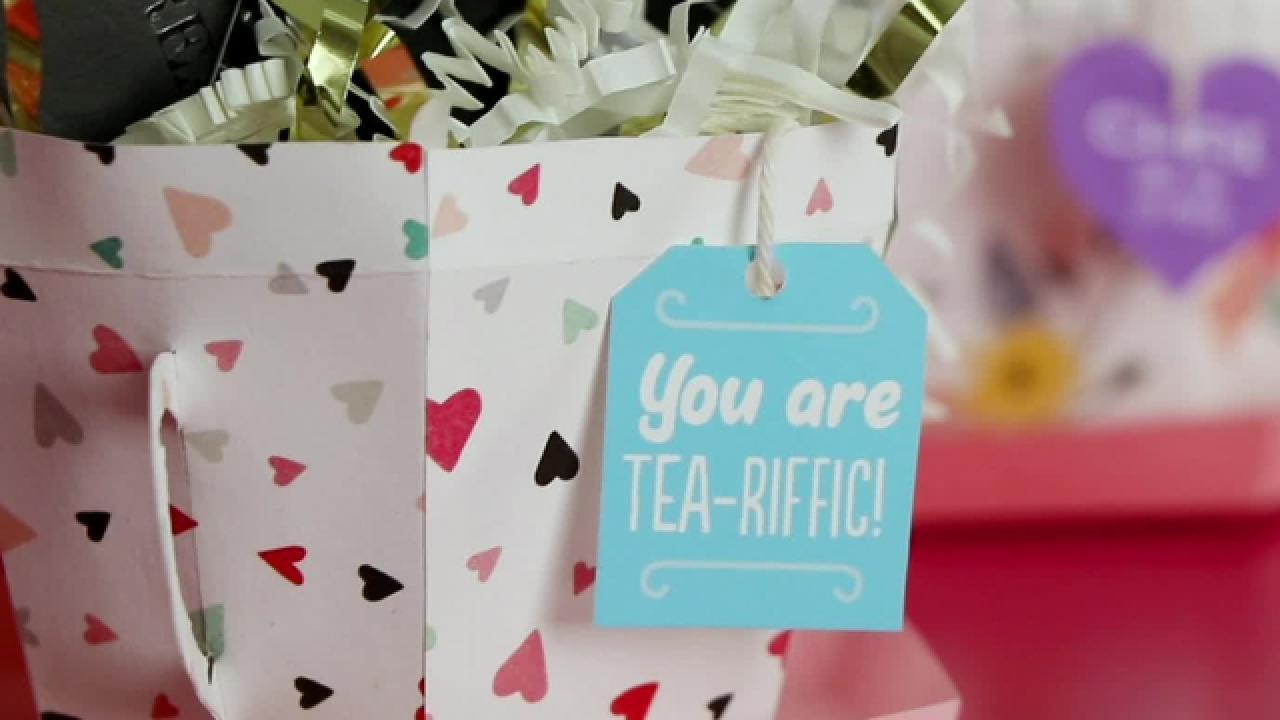 scrapbook paper
scissors
craft knife
ruler
glue stick
string
hole punch
tape
basket filler
Print and Prepare Pattern
Print Page 1 of the pattern on the back of a sheet of scrapbook paper. Cut it out along the solid lines and be sure to cut through the extra line on the side. Use a craft knife to score the paper along the dotted lines.
Fold along the dotted lines and use a glue stick to glue the tabs down to form a teacup.
Cut out the handle from the pattern. Apply glue only to the handle and not the tab on the side. Glue it to the same scrapbook paper and cut out to get a two-sided handle. Fold the tabs back and push them through the line you cut earlier. Glue in place to form the teacup handle.
Print Page 2 of the pattern on solid scrapbook paper. Score between the dots in the center and from each dot to one side of the shorter lines.
Cut the shape out along the solid lines. Cut from the other side of each short line to the dot to create tabs between each section. Glue the tabs in place to form a paper saucer.
Glue the cup to the center of the saucer.
Print Page 3 of the pattern and cut out one tea bag shape. Punch a hole in the top and tape a piece of string to the back of the tea bag. Tape the other end of the string to the inside of the cup.
Fill the cup with basket filler and add a small gift like fancy tea or a gift card.
Find creative, easy-to-make Mother's Day gifts as unique as your own (very special) mom.
Revamp everyday items into thoughtful gifts.
Nothing says thoughtful giving like a homemade present. So, HGTV Magazine came up with six crazy-simple gifts you can make.