How to Make a DIY Polymer Clay Photo Holder
Follow the steps below to make this blogger DIY project featured in HGTV Magazine.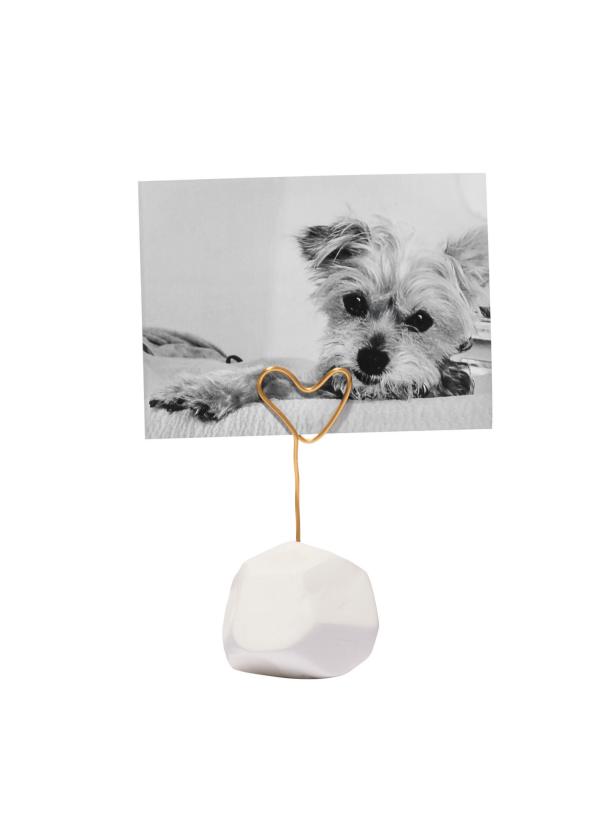 Blogger DIY Polymer Clay Photo Holder
HGTV Magazine shares inspiring (and easy!) DIY projects from beloved design blogs. Instead of a heart, you can bend the wire into a star or a hexagon.
1. Roll soft polymer clay ( you'll need four 2-ounce packs for this project) into a ball about the size of your fist. With a butter knife, slice angled pieces off the ball to create facets.
2. Cut a 12-inch piece of 22-gauge wire. Bend the wire into one small heart. Farther down the wire, make another heart of the exact same size. Bend the second heart up and behind the first heart until they're parallel. The remainder of the wire is the stem.
3. Gently push the stem into the top of the clay, then pull it out. Bake the clay following the package instructions. Insert the wire back into the clay, and slip a photo between the hearts.