How to Make DIY Dyed Candlesticks
Follow the steps below to make this blogger DIY project featured in HGTV Magazine.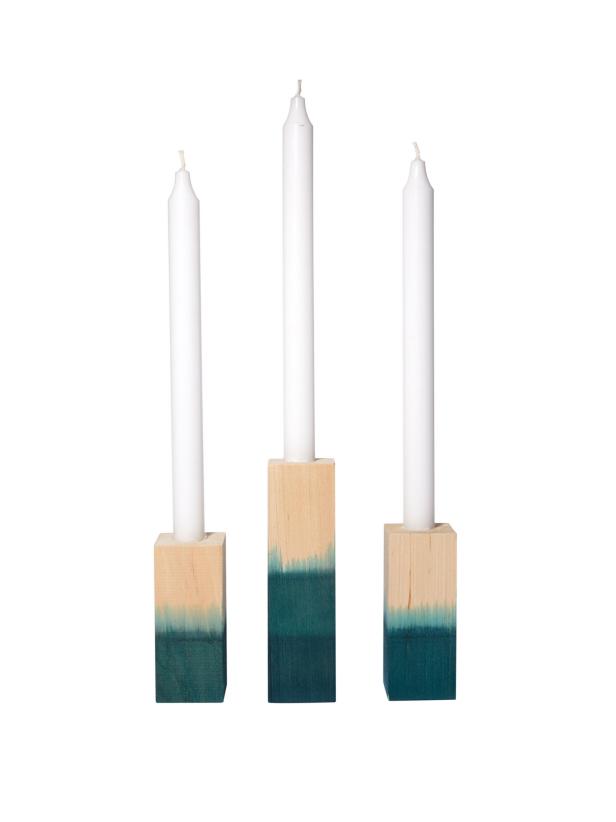 Blogger DIY Dyed Candlesticks
HGTV Magazine shares inspiring (and easy!) DIY projects from beloved design blogs. The longer these soak in the dye, the deeper the final color will be.
1. In a bucket, combine two shades of similar-color fabric dye, following the package instructions. Set wood candlesticks in the dye for a few minutes. The dye will creep up the wood for an ombré effect.
2. Remove the candlesticks from the dye, and turn them upside down. Let dry for 24 hours.