How to Make a DIY Wall-Decal Chair
Follow the steps below to make this blogger DIY project featured in HGTV Magazine.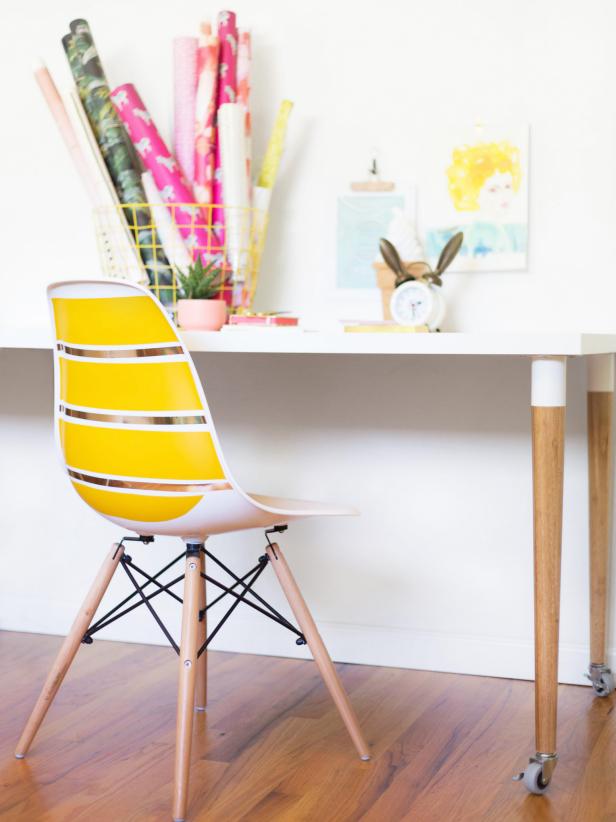 Blogger DIY Wall-Decal Chair
HGTV Magazine shares inspiring (and easy!) DIY projects from beloved design blogs. Change the chair with your color scheme  ––  the decal peels right off!
1. Measure the width of the top of the back of a non-upholstered chair. Cut a 3-inch-tall solid-color wall decal to the same width plus an inch. Press the decal firmly to the chair, smoothing out any air bubbles with an old credit card. Use a crafts knife to carefully trim away the excess decal from the sides of the chair.
2. Repeat the process with a 1-inch-tall piece of gold wall decal, positioning it about  1/2 inch below the colored decal.
3. Repeat steps 1 and 2, working your way down the chair. Cut the last piece of solid-color decal into a curved shape, as shown.