How to Dress Up a Wastebasket
Follow the instructions below to create this DIY from HGTV Magazine.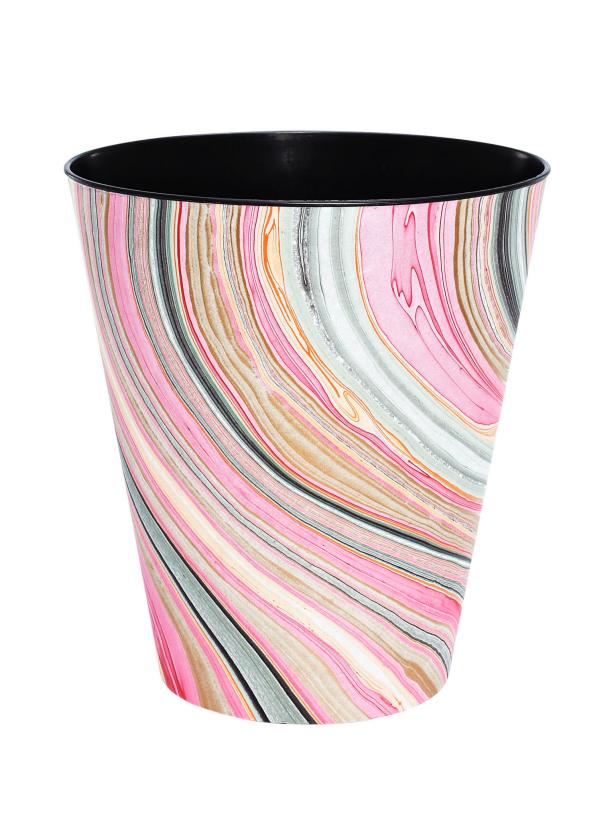 Office Supply DIY
The crafty editors at HGTV Magazine made over a plain wastebasket
decorative paper
tape (optional)
pencil for tracing
scissors
double-sided tape
Lay a piece of decorative paper on a table with the printed side down. Turn a wastebasket on its side, and lay it on the paper.
Roll the can over the paper, tracing the can's top and bottom edges as you. If you want, mark a starting point on the wastebasket with tape to make sure you complete a full rotation.
Tip: To get the perfect shape to cover a tapered can, roll the can over the paper, and trace the top arc, then the bottom one.
Cut the paper along the markings, and wrap it around the can. Trim to fit. Use double-sided tape to secure the seam where the edges overlap.