How to Make a DIY Wallpaper-Decal Fridge
Follow the steps below to make this blogger DIY project featured in HGTV Magazine.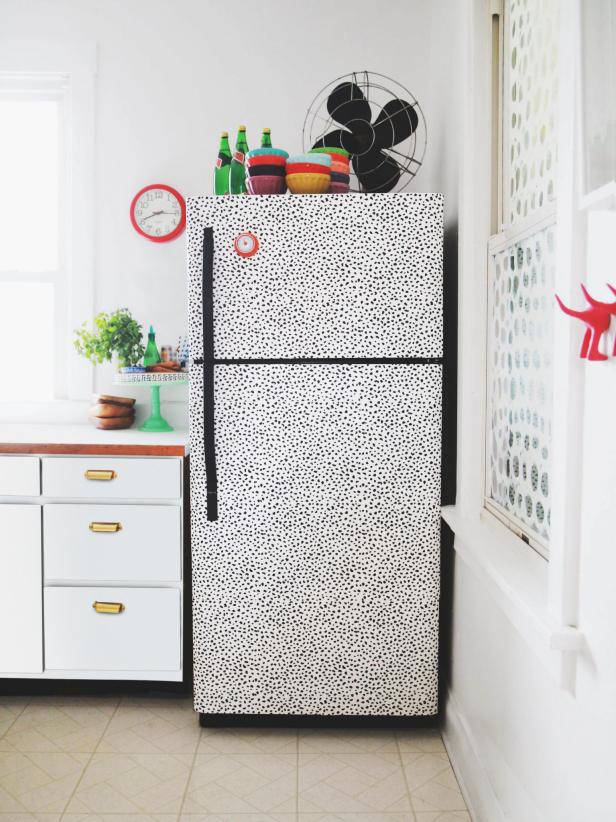 Blogger DIY Wallpaper-Decal Fridge
HGTV Magazine shares inspiring (and easy!) DIY projects from beloved design blogs. Don't fear grime! This peel-and-stick wallpaper is 100% wipe-clean.
1. Unscrew the handles of the refrigerator and the freezer. Position a wallpaper decal panel so it lines up with the top edge of the appliance. (You'll need about three 2-foot-by-4-foot panels to cover the front of a standard-size fridge.) Apply the decal following the package instructions, smoothing out any air bubbles with an old credit card.
2. Use a crafts knife to slice the decal between the fridge and the freezer. Cut around the screw holes, and trim any excess decal around the sides of the fridge. Reattach the handles.