Stencil a Tray With Sharpies
Following the instructions below to create this fun DIY project from HGTV Magazine.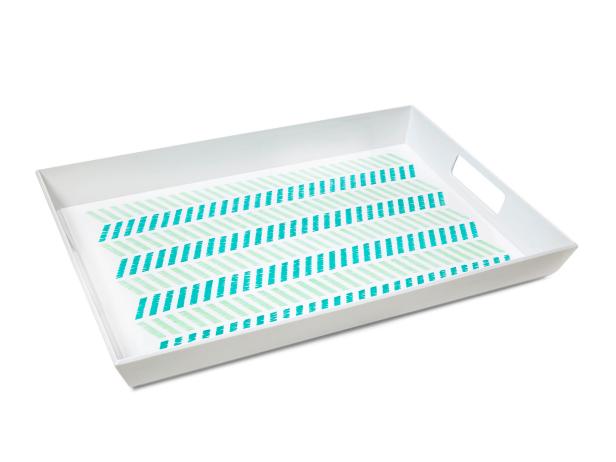 DIY Projects With Sharpies
Check out HGTV Magazine's ideas for creative ways to use permanent markers.
fine-point permanent markers, 2 shades of the same color
1. Affix a stencil to the inside of a tray with a few pieces of painter's tape.
2. Fill in the stencil's lines with scribbles in alternating colors. Remove the stencil.