Add Pattern to Makeup Bags With Sharpies
Following the instructions below to create this fun DIY project from HGTV Magazine.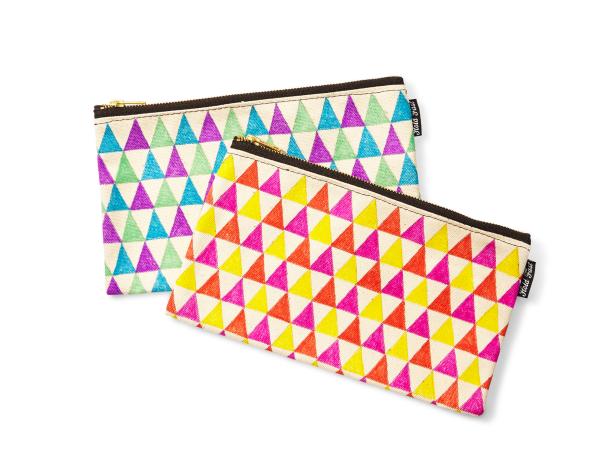 DIY Projects With Sharpies
Check out HGTV Magazine's ideas for creative ways to use permanent markers.
fine-point permanent markers, 6 different colors
pencil
ruler
good-quality eraser
1. Sketch out your design with a pencil and ruler. We drew rows of triangles that measure 3/4 inch across the bottom and 1 inch on the other two sides.
2. Fill in every other triangle using three different colors. If needed, erase the pencil marks with a good-quality eraser.