How to Make a DIY Light-Up Sign
Follow the steps below to make this blogger DIY project featured in HGTV Magazine.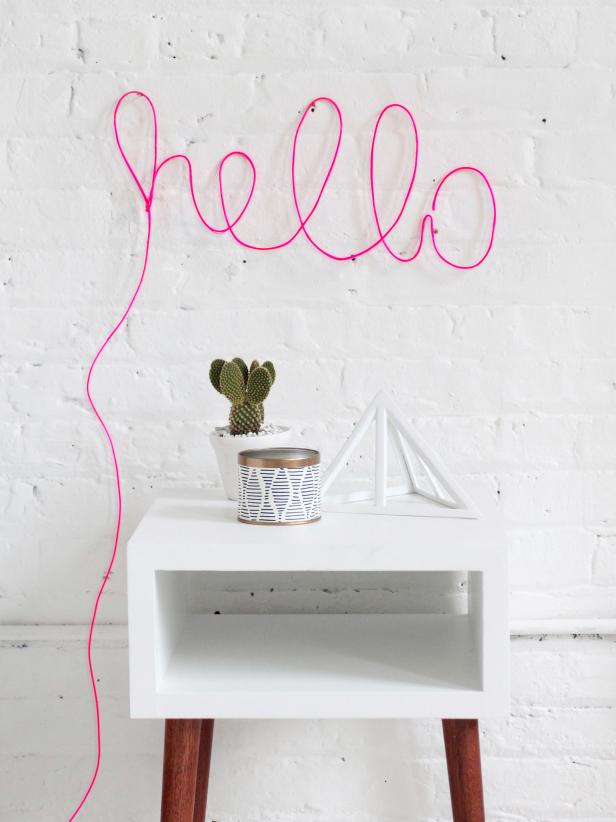 Blogger DIY Light-Up Sign
HGTV Magazine shares inspiring (and easy!) DIY projects from beloved design blogs. The loopier the letters, the easier it is to make this neon-inspired sign.
1. Using a marker, write a word in script on a large piece of paper. Depending on the length of the word, you may need to tape a few sheets of paper together.
2. With needle-nose pliers, bend 16-gauge steel wire into the shape of the word. Use your writing as a guide.
3. Squeeze heavy-duty glue, such as E6000, onto a few inches of the steel wire. Carefully lay battery-operated neon electroluminescent wire on top of the glue, starting with the end without the battery pack. Use binder clips to hold the neon wire in place until the glue dries. Repeat until all of the steel wire is covered with neon wire. Remove the clips. Hang the light.