How to Make DIY Striped Bottles
Follow the steps below to make this blogger DIY project featured in HGTV Magazine.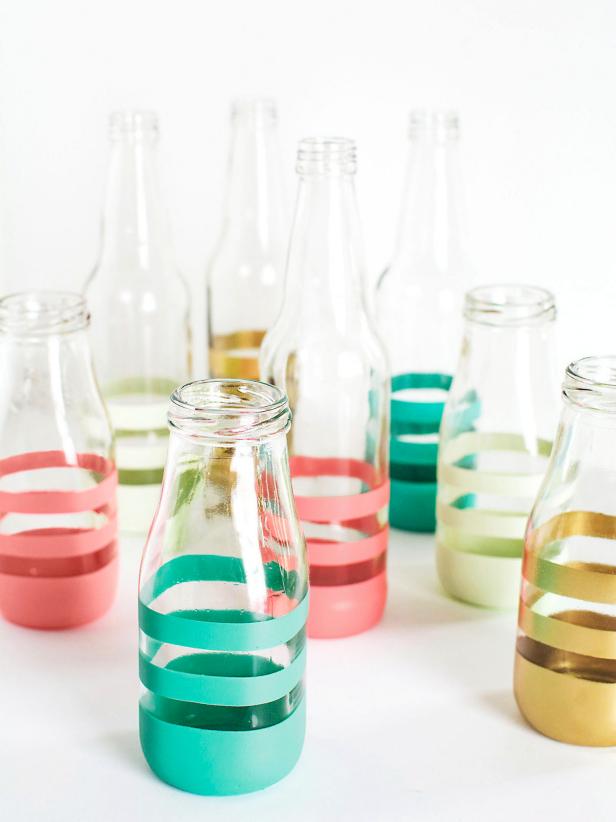 Blogger DIY Striped Bottles
HGTV Magazine shares inspiring (and easy!) DIY projects from beloved design blogs. Rubber bands are the trick to creating super-crisp lines.
1. Slide three  ½-inch rubber bands around the bottom third of a clean, empty glass bottle. Position the rubber bands evenly apart. The more space there is between the rubber bands, the wider the painted stripes will be.
2. Using painter's tape, tape off the entire bottle above the top rubber band.
3. Turn the bottle upside down, and spray-paint it. Remove the painter's tape while the paint is still wet. Let the paint dry for an hour, then snip off the rubber bands with scissors.