Applesauce Filled Ebelskivers
Applesauce is good on its own, but why not delight your guests by filling this holiday-spiced fruit into a Danish donut?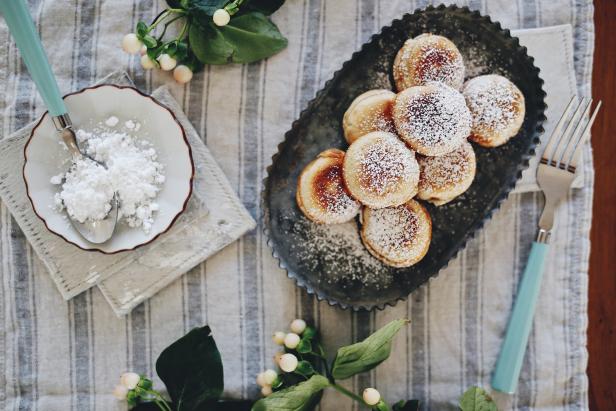 Applesauce Ebelskivers
You could just serve breakfast with a side of applesauce, but to really please your guests, consider kicking it up a notch with a sweet, seasonal morning pastry. See the recipe.
2 cups pancake mix
1 - 1/3 cups milk
1 egg
2 Tbs. vegetable oil
1 Tbs. cinnamon
1 tsp. nutmeg
1/2 - 3/4 cup leftover applesauce
powdered sugar for topping
Using an Ebelskiver pan, set your stovetop to medium low and coat pan with butter. Mix your pancake batter based on your box directions. Place a very small amount of pancake batter into each of the Ebelskiver divots, less than half full.
Next, place a dollop of applesauce over the cooking dough. Wait two-to-three minutes before topping with additional pancake batter, turn over with hand, and rotate until all sides are golden.
Top with powdered sugar and serve warm.