Leftover Dinner Roll Monkey Bread
A sweet treat that can be created with just about any type of dinner roll, this monkey bread is the perfect way to continue holiday cheer well into the New Year. Substitute with your favorite dried berry and/or fruit for the perfect morning warm welcome!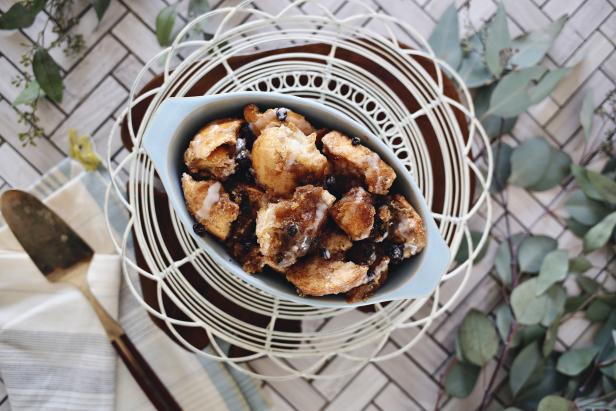 Dinner Roll Monkey Bread
Even slightly stale rolls can be given new life in the form of sweet, cinnamon and brown sugar monkey bread. Mix in a few of your favorite dried berries for added color and a more complex blend of flavors.
3 - 4 dinner rolls, torn (fresh or stale)
1 egg, beaten
1/2 cup granulated sugar
1 tsp. cinnamon
1/2 cup zante currants
1 stick butter, melted
3/4 cup brown sugar
1/3 cup powdered sugar
1 tsp. water
Coat Leftover Dinner Rolls
Preheat oven to 350 degrees. Whisk egg well in a large bowl and add torn pieces of dinner rolls. Roll and coat thoroughly. In a separate bowl, combine granulated sugar, cinnamon and currants. Mix well. Sprinkle sugar mixture over the dinner rolls and toss until completely coated. Transfer into a baking dish.
Mix brown sugar with melted butter and drizzle over baking dish filled with dinner rolls. Bake for 15 minutes.
Drizzle with a simple powder sugar frosting if desired.