Jam-Filled Danish Doughnut Recipe
Create a festive display on your breakfast table with a towering tree-shaped stack of Danish doughnuts. Turn this traditional pancake into a flavorful treat by filling them with unique preserves.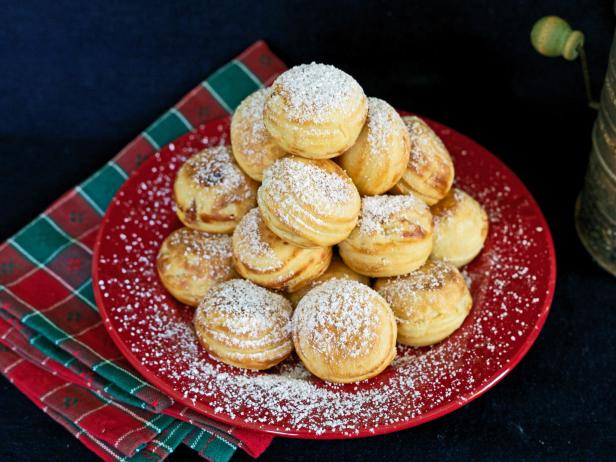 Serve Aebleskivers to Overnight Holiday Guests
Aebleskivers, Danish doughnuts, make a great breakfast for overnight holiday guests.
1 3/4 cups all-purpose baking mix
1 cup water
1 egg
any flavor fruit preserves or jelly
powdered sugar
1. Combine baking mix, water and egg until batter is smooth.
2. Prep aebleskiver skillet with a thin coating of cooking spray. Add one tablespoon batter to each half moon compartment (image 1). Then, add one teaspoon of jam filling on top of batter layer (image 2). Add additional batter to each until jam filling is covered (image 3). Leave on medium heat for five minutes or until air bubbles form on top.
3. Using wood grilling skewers, flip doughnut over and cook other side for an additional five minutes. Rotate doughnut in pan for an additional 1-3 minutes or until all edges are golden brown (image 4).
4. Top with powered sugar and serve (image 5).