10 Things That'll Help You Get Better Sleep
Tossing and turning at night? These handy products can help you get a better night's rest.
Keep in mind: Price and stock could change after publish date, and we may make money from these links.
Quality sleep is crucial to our short-term and long-term health, and stress and anxiety can also affect our sleep patterns. If you're struggling to fall asleep and stay asleep, these handy sleep aids might just offer the relief you need. From cooling weighted blankets to blue-light-blocking glasses to white noise machines, these natural remedies will help you get the good night's sleep you deserve.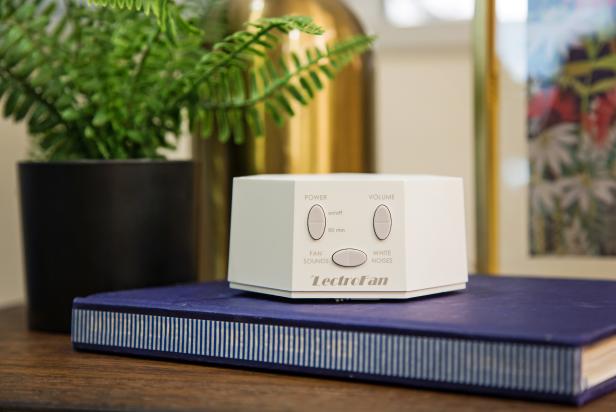 Photo By: Brittney Gazaway
Sometimes you don't need sounds so much as background noise to fall asleep. The LectroFan features 20 fan sounds and white noises that are great at masking noises outside such as construction or rowdy neighbors.
Buy It
4 Ways to Sleep Better
01:09
If you're looking for ways to get better sleep, a sunrise alarm clock, weighted blanket, blue-light-blocking glasses or sound machine might be just what you need to feel more rested.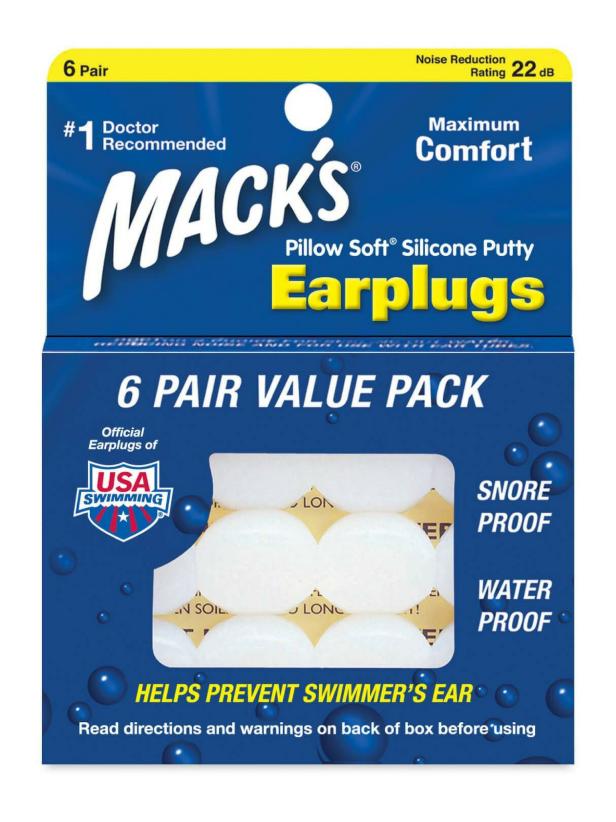 I'm a super sensitive sleeper. Lights and sounds make it really hard for me to fall asleep. I've tried several different types of earplugs, but since I'm a side sleeper it puts extra pressure on my ear and pushes the earplug. Not safe. I love Mack's Earplugs. They're designed to keep water out of the ear during water sports — especially swimming — and they're made from a squishy material that molds to your ear shape. The earplug lays flat against the pillow so it's way more comfortable for a side sleeper.
Buy It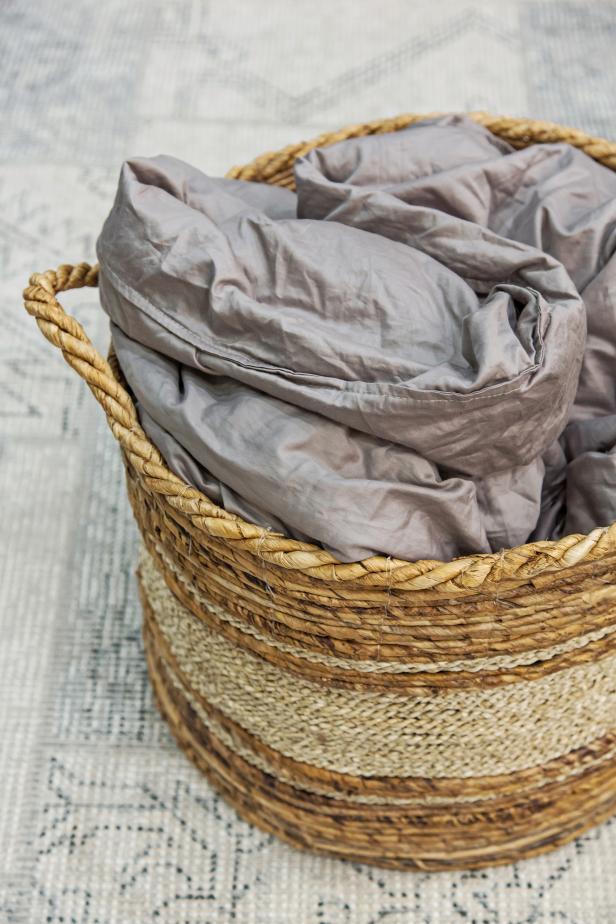 Photo By: Brittney Gazaway
If you struggle with anxiety, sometimes it's hard to turn your brain off for sleep, but sleeping under an evenly distributed weight is an effective way to feel calmer, fall asleep faster and stay asleep longer. Weighted blankets use deep touch pressure to increase serotonin and dopamine and decrease cortisol levels, so you'll wake up feeling well-rested. Many people are hesitant to sleep with a weighted blanket for fear of overheating, but there are a ton of great cooling weighted blanket options, including this one from Dozeology that comes with a removable cotton cover that is machine washable. When shopping for a weighted blanket, it's best to choose one that weighs roughly 10 percent of your own body weight.
Buy It
More Weighted Blanket Options
Photo By: Brittney Gazaway
Are you in the habit of scrolling or watching TV in bed? The blue light emitted by our phones, laptops, tablets and TVs can disrupt the production of melatonin, the hormone primarily responsible for inducing sleep. Blue-light-blocking glasses like this affordable pair from Anrri filter out 90 percent of blue light and can also reduce eye strain and headaches caused by staring at screens.
Buy It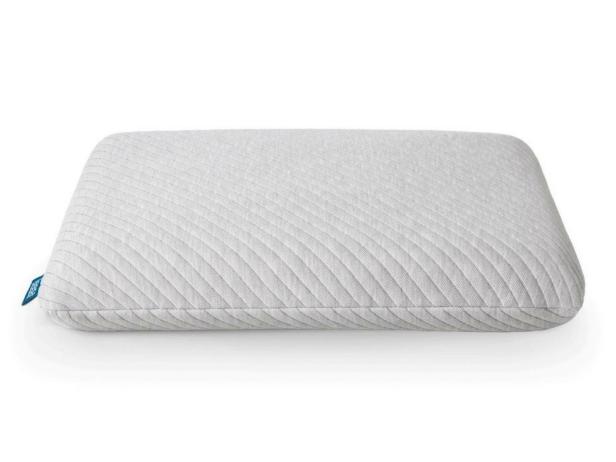 I'm not exaggerating: The Leesa mattress is one of the best decisions I've ever made. It's like sleeping on a cloud, and the pillows are just as heavenly. The brand's Avena foam is incredibly supportive and features hundreds of tiny ventilation channels to keep you cool all night.
Buy It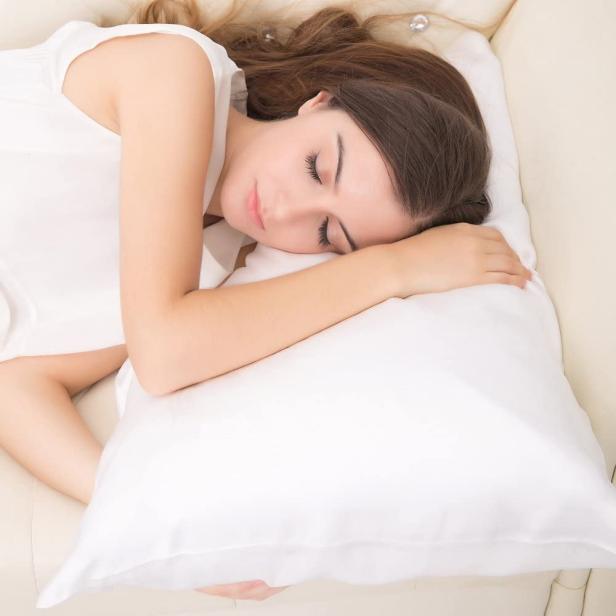 Silk pillowcases not only feel super luxurious, but they're hypoallergenic, breathable and great for your skin and hair. Some options are pretty pricey, but this top-rated, 100-percent mulberry silk pillowcase from Alaska Bear is budget-friendly and comes in a ton of colors.
Buy It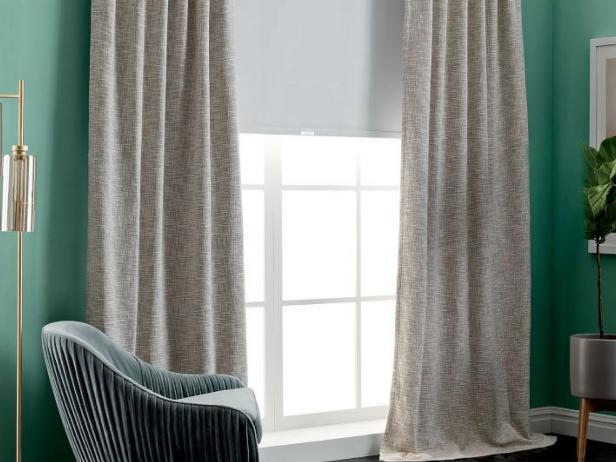 25% off with code UPGRADE
I'm convinced my spirit animal is a bear because I can only sleep in a super dark, freezing cold room. Like a cave. If you require 100-percent darkness too, blackout curtains are a godsend, but they typically don't come in super stylish options. I love the blackout panels from West Elm. Even the neutral ivory panels feature a weave that adds texture and personality and works well with most design styles.
Buy It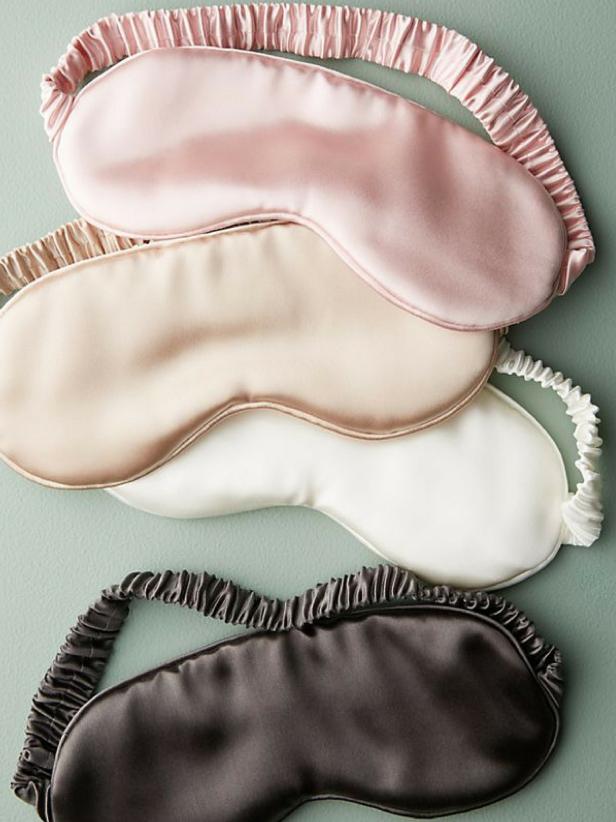 If you're sensitive to light, an eye mask is essential for falling-and-staying asleep, especially if you can't or don't want to hang blackout curtains. But if you run hot at night and don't want a bulky piece of fabric on your face, I'm a huge fan of the Slip Silk Sleep Mask. It's made from 100-percent mulberry silk which is cooling, hypoallergenic and super lightweight so you don't even notice it's there.
Buy It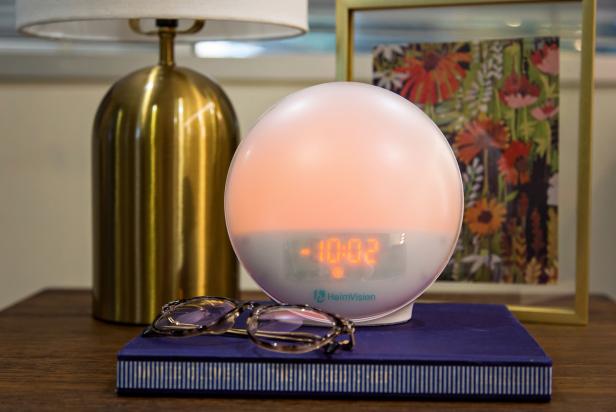 Photo By: Brittney Gazaway
The lamp mimics the rise and setting of the sun so at night the lamp gradually dims its soft light to lull you to sleep. In the morning, it gradually increases in brightness to wake you up like a sunrise, sans blaring alarm.
Buy It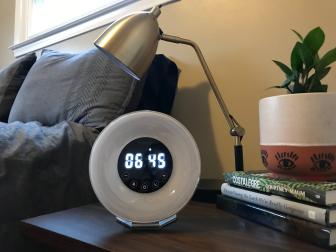 Budget Find
Budget Find
Tired of blue light and shrill sounds? Switch to this best-selling sunrise alarm clock, which is a total steal for just $20.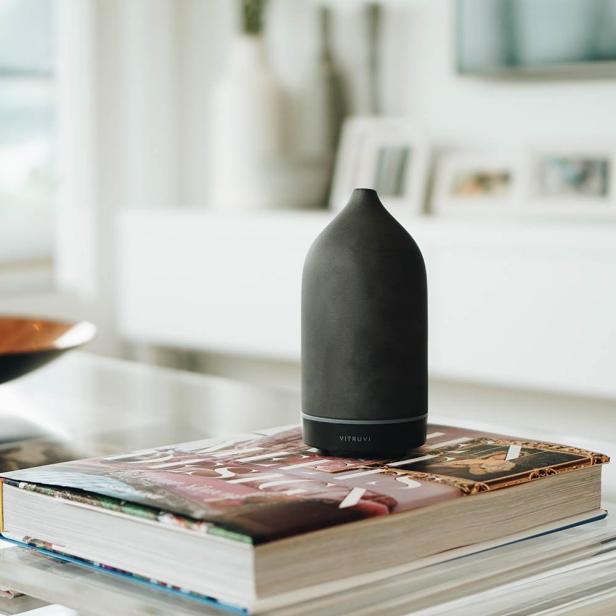 Aromatherapy is a great way to unwind and relax before bedtime. Fill your room with calming lavender and chamomile with an essential oil diffuser. I love the sleek design of the Vitruvi ceramic diffuser.
Buy It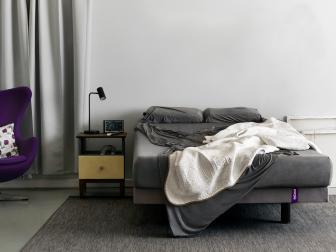 The average person spends up to one-third of their life asleep. It's time to find your mattress soulmate.