How to Build a French Drain
If you're having problems with standing water in your yard or a leaky basement, improper drainage is the culprit. Fix your water drainage issues once and for all by adding a French drain in just a few short steps.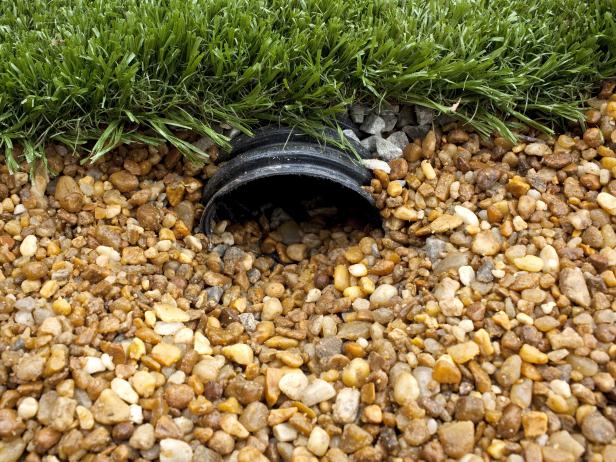 Drainage Pipe Emptying Into Pebbles
Hide the end of a drainage ditch with attractive pebbles.
shovel
striping spray paint
top soil
sand
6' drain pipe (or more, if needed)
roll of landscape fabric
gravel
turf
landscaping stones
Determine Area for Re-Routing and Draining
Locate the appropriate area of yard for excess water to be re-routed. Choose a location where the flow of water won't affect neighboring properties. Determine a slightly downward-sloping route at least 1 meter from walls or fencing that's clear of any obstructions such as posts, trees or shrubs. Tip: Drains that slope 6" for every 50 feet ensure the best result. Use striping spray paint to mark drainage route.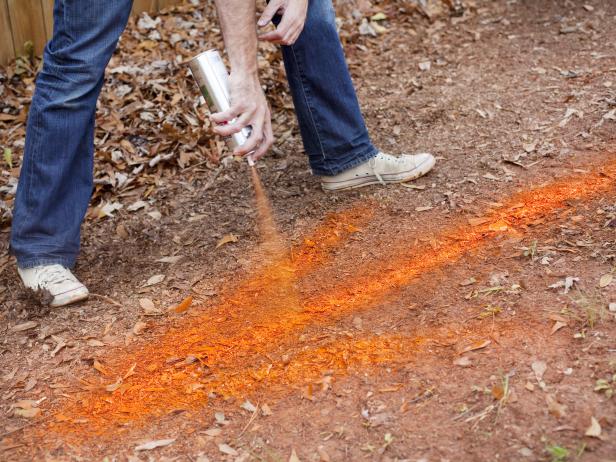 Spray Painting Ground With Orange Arrow
Outline where you plan to dig the drainage ditch with spray paint.
Create a Trench and Add Gravel
Referring to spray paint marks, use shovel to dig a 6" wide trench with a depth no greater than that of the nearest foundation (Image 1). Tip: Proper trenches run parallel to buildings and horizontally across slopes. Once trench is dug, add a 3" layer of gravel along bottom (Image 2).
Use landscape fabric to line entire span of trench atop layer of gravel, leaving roughly 10" of excess fabric on each side of trench.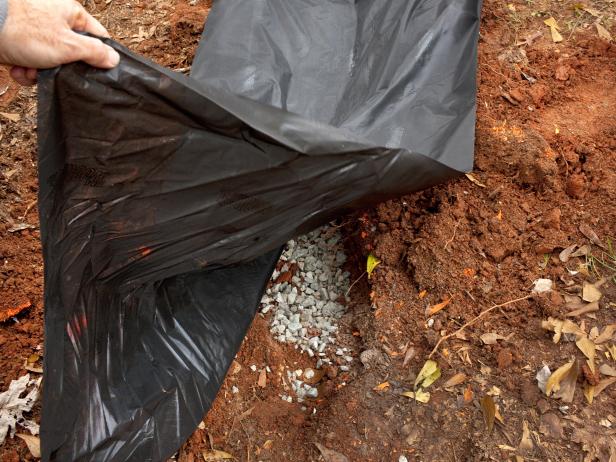 Covering Ditch and Rocks With Black Garbage Bag
Dump rocks into the drainage ditch in order to fill it in.
Place drain pipe atop fabric lining, then add gravel, covering pipe completely. Leave approximately 5" between top of gravel and ground surface.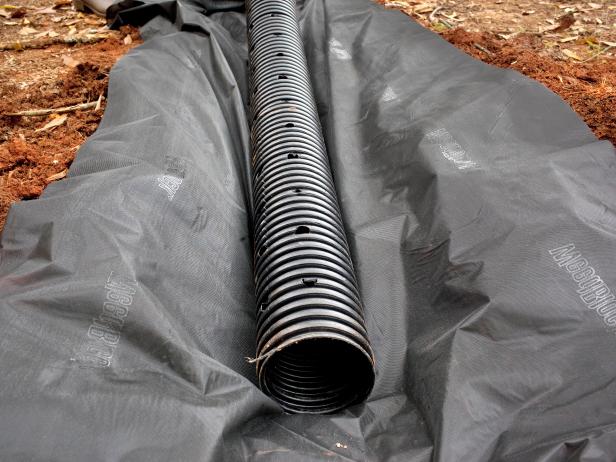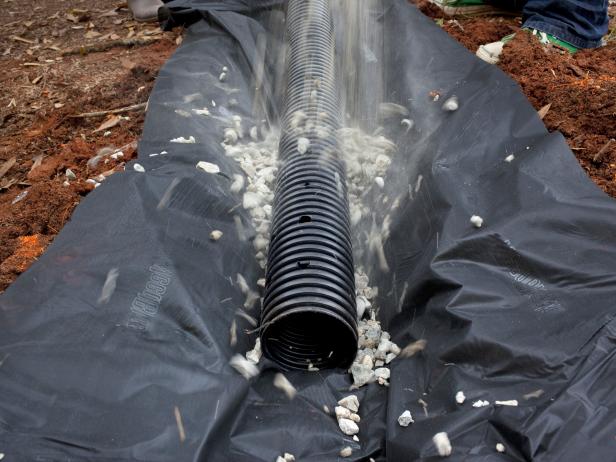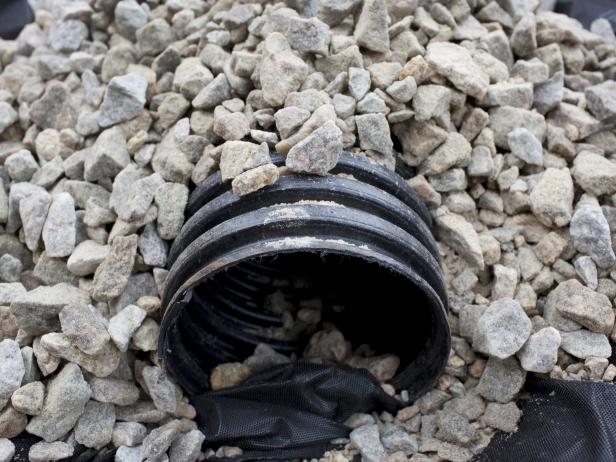 French Drainage System
Are having problems with standing water in your yard? A French drain maybe what you need to solve your water issues. When burying the drainage pipe for a French drainage system in gravel, there should be about five inches from the top of the gravel to the surface of the ground.
Fold Over Excess Fabric Lining
Fold excess fabric over gravel, creating an overlap. This will help protect the lined drain pipe.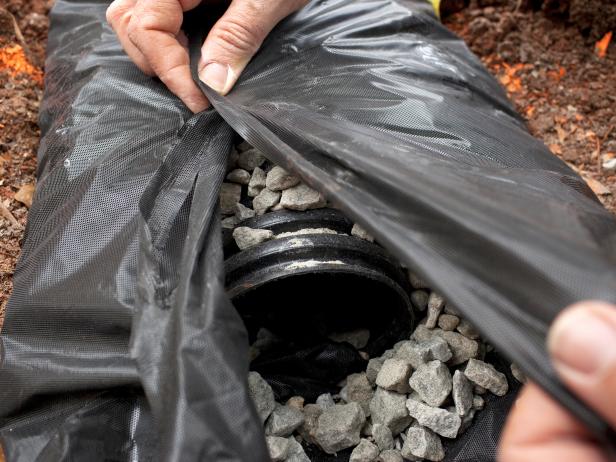 Outdoor Drainage System with Rocks
Bury drainage pipes with rocks in garden settings.
Use shovel to fill trench with sand then topsoil. Cover sand and topsoil with turf and add a bed of stones around open end of drain pipe.