Make These Adorable Yarn Christmas Trees in Minutes
Skip the overpriced holiday decor and DIY a bundle of colorful yarn Christmas trees to spruce up your festive display.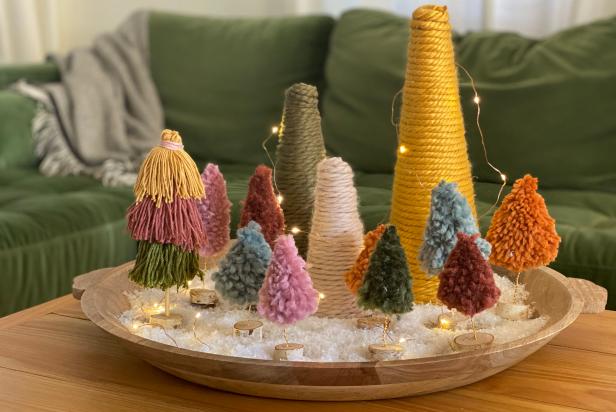 Yarn Christmas Tree Ideas
HGTV Handmade's Danielle Boaz shares step-by-step instructions for easy yarn Christmas trees that take minutes to create. To make your own, you will need several bundles of yarn in festive colors, pieces of cardboard, round wooden discs, wooden skewers, an adhesive dot roller, floral cone, jewelry wire, electric drill with small drill bit and a low-temp hot glue gun.