3 Glitzy Wooden Star Projects To Ring in the New Year
Grab some glitter and a pack of wooden craft stars and DIY these decorations in plenty of time to watch the ball drop.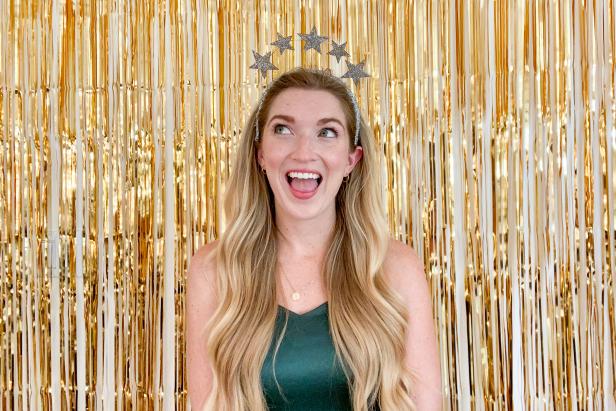 New Year's Eve Wooden Star Crafts
HGTV Handmade's Danielle Boaz makes the cutest wooden stars for her New Year's Eve decor. To make your own, you will need 2'' wooden stars, decoupage glue, gold string, gold and silver glitter, an embroidery needle, a plastic headband, glittery ribbon, a low-temp hot glue gun, drill, jewelry wire, gold and silver metallic paint and toothpicks.