4 Ways To Make Inexpensive Hardware Store Ornaments
Save money without skimping on style with adorable ornaments you can make with toolbox treasures.
We're sorry, there seems to be an issue playing this video. Please refresh the page or try again in a moment. If you continue to have issues, please contact us here.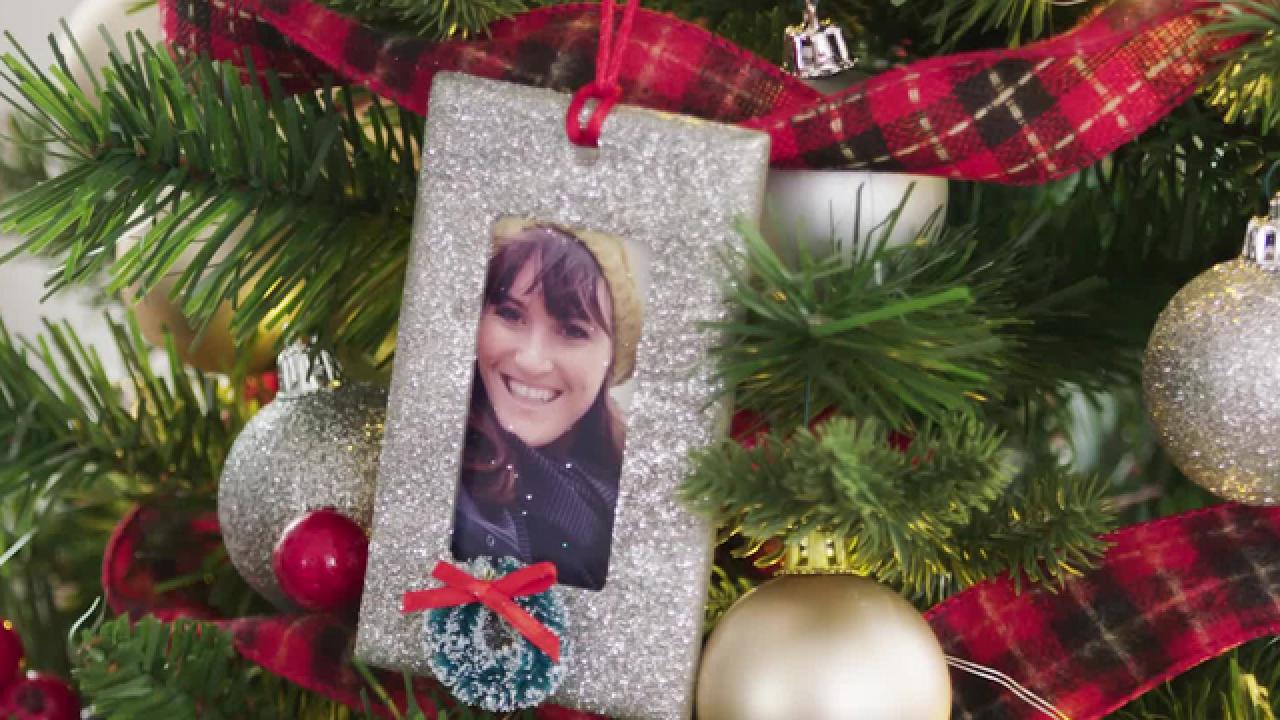 Give a boring light switch cover a glam makeover in a few simple steps. Start by spray painting it in the color of your choice and cover in disco glitter. You may opt to seal the glitter with a coat of craft glue. Once dry, cut a favorite photo down to the size of the opening and use glue dots to attach it face down in your adorable new frame. Add holiday embellishments to cover the bottom screw hole and use the top hole to string up your ornament. May we suggest a sweet frame for every member of the family?
Arrange hex nuts in the shape of a snowflake, and glue them together using an industrial-strength glue. Once dry, spray paint white and cover with a layer of glitter. Loop ribbon through one of the nuts to hang.
Carefully coat glass light bulbs in craft glue and sprinkle with glitter. To hang, glue a piece of twine over the top, and wrap more twine around the top to cover it.
Insert rope into a clear glass bulb for a cozy, industrial effect. Now, simply reattach the lid, and you're ready to hang!