Quickly Craft These Christmasy Taper Candle Rings
Give your everyday taper candles a holiday makeover in just a few minutes by dressing up plain napkin rings with hot glue and faux evergreens.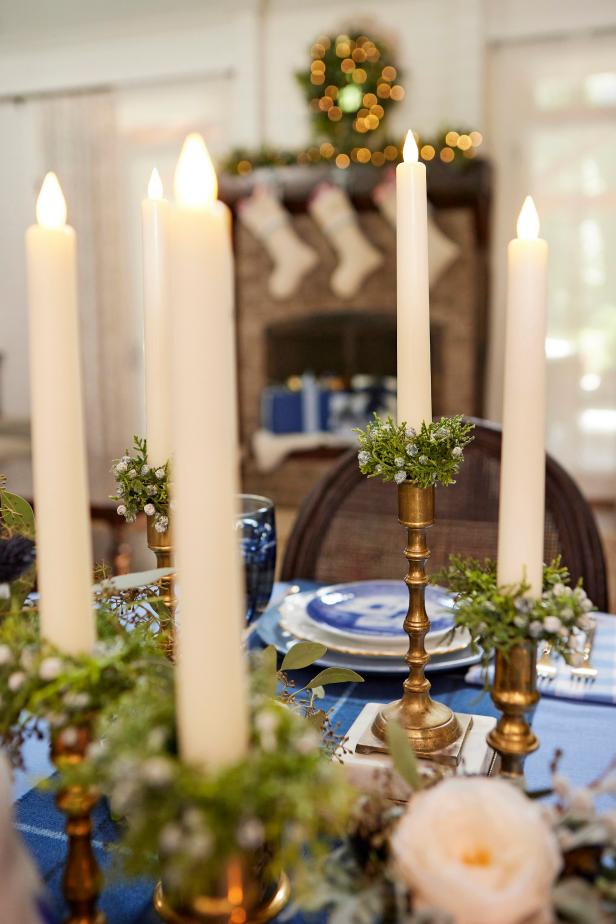 Easy-to-Craft Christmas Candle Rings
In just a few steps, you can upcycle plain napkin rings and a bit of faux greenery into mini candle rings that are an easy way to festive up taper candles.
Derek Trimble; Styling by H. Camille Smith
plain napkin rings
faux evergreen greenery (we used faux juniper)
hot glue gun and glue sticks
green acrylic craft paint
tarp or paper to protect work surface
chipbrush or small foam paint brush
optional: battery-operated tapers for maximum safety
Protect work surface with a bit of scrap paper, cardboard or a drop cloth. Using a chip or foam brush, give each napkin ring a rough coat of green craft paint to help it better blend in with the faux greenery. Allow to dry.
Attach Long Base Greenery Section
While paint dries, begin pulling or, if necessary, cutting small sections off the faux greenery branch (Image 1). For the base piece of greenery, choose a long, thin section; add hot glue to the painted napkin ring, top with the faux greenery section and hold in place while the glue sets (Image 2).
Continue Attaching Smaller Pieces
Working your way around the napkin ring, continue adding hot glue (Image 1), then topping with a small piece of greenery till the outside of each napkin ring is covered (Image 2). Note: Avoid adding too much greenery around the ring's center hole to accomodate the taper candle.
To use, simply slide candle rings over taper candles, displaying them as a single Christmasy accent (Image 1) or make several to use as a glowing centerpiece (Image 2). Safety Tip: In general, never leave a candle (or any open flame) burning unsupervised. To eliminate any fire concerns, sub standard candles for battery-operated, flameless tapers as we have here.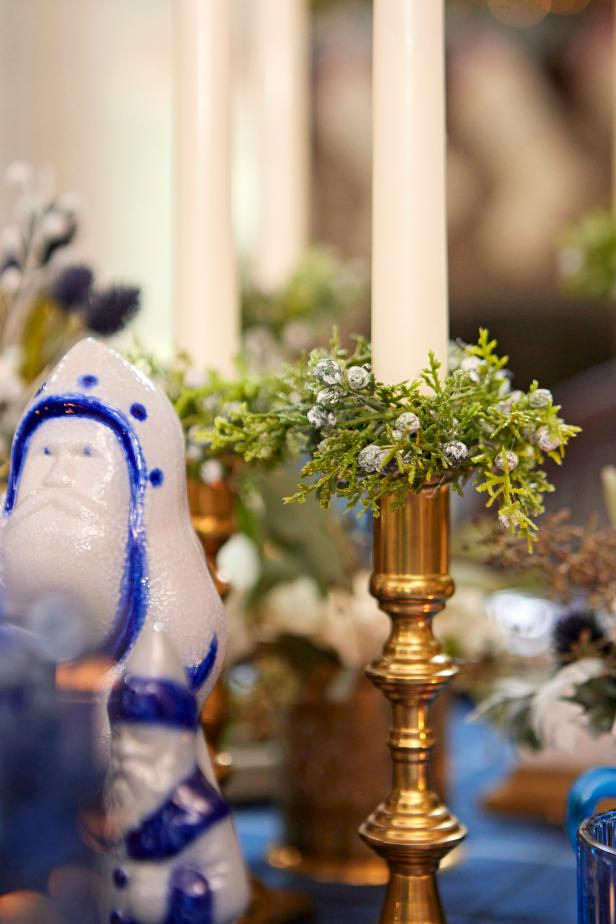 Derek Trimble; Styling by H. Camille Smith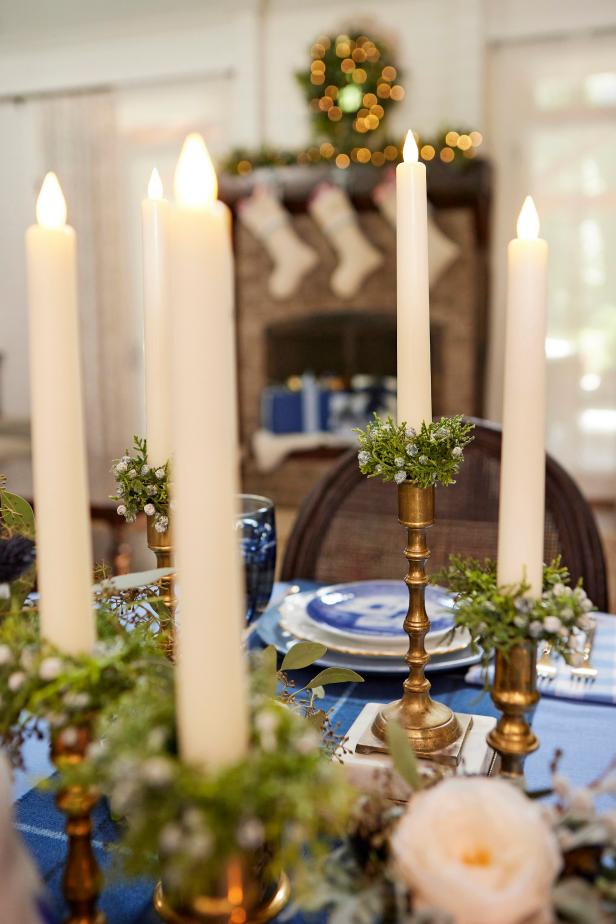 Derek Trimble; Styling by H. Camille Smith