3 DIY Curtain Tie-Backs From the Hardware Store
It's industrial design at its finest.
Curtain tiebacks are one of those items that can be as cheap or as expensive as you like. Frankly, we prefer cheap that looks expensive. That's where these easy DIY tiebacks come into play. They mimic the look of pricey designer versions, but they're just as easy on the wallet as they are on the eyes. Let's take a closer look, shall we?
We're sorry, there seems to be an issue playing this video. Please refresh the page or try again in a moment. If you continue to have issues, please contact us here.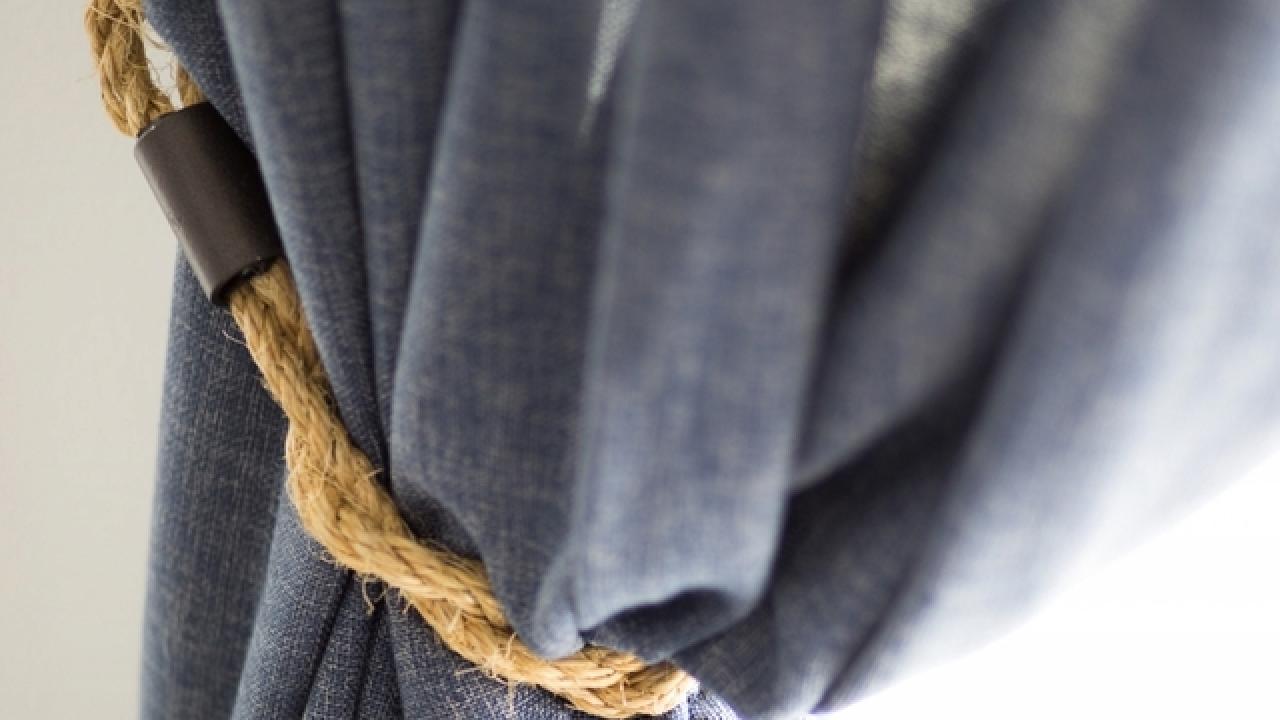 Simple, but oh-so-chic, this matte black number is as easy as it gets. Simply cut the chain to about 16 inches and attach with the clip of your choice. Easy peasy.
For a more textured look, try your hand at this pretty rope tieback. Fold three feet of jute rope together, leaving two inches longer on one side. Rotate both ends in the same direction for an easy twist. Wrap the non-loop end with strong tape and trim the remainder of the shorter side. Then loop the longer rope around and tape again to make a loop. Paint two 1/2-inch steel pipe couplings black. Then slide them over both loops, covering the tape as you do so. Voila – ready to hang!
For this sophisticated option, start with three 6-foot pieces of cotton rope and one 3-foot piece. Loop the three 6-foot pieces through a large hook so that six ends are even at the bottom. Braid the rope. To make this easier, try taping the hook down to a table as you braid. Use the 3-foot piece to tie a square knot at the bottom of your braid. Be sure to leave a few inches of rope as fringe. Knot the end of each piece, and you're done.