Magic Hour Cocktail Recipe
This summer cocktail mixes all the right flavors for a sweet and fruity taste with a refreshing bitter note.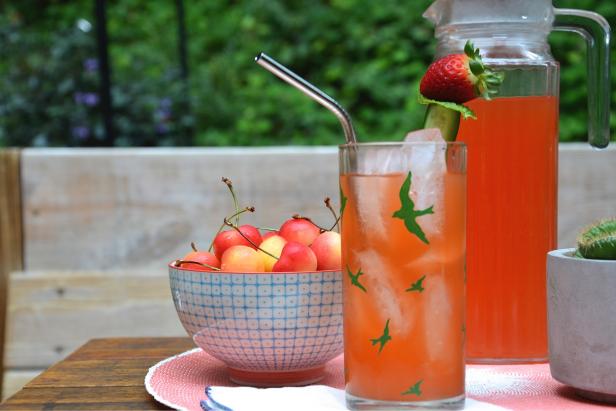 The Magic Hat Cocktail
Learn how to make this refreshing summer cocktail that mixes gin, aperol, fruits and lemonade over ice.
8 ounces gin
4 ounces Aperol
5-6 strawberries
1 orange
1 mini cucumber
2 mint sprigs
16 ounces lemonade
1: Place hulled strawberries, a sliced cucumber, a quartered orange and mint sprigs in a pitcher.
2: Add gin and Aperol, and muddle until the fruit is broken into chunks.
3: Refrigerate for at least 30 minutes, up to overnight.
4: Strain and mix with lemonade.
5: Serve over ice, and garnish with a cucumber spear and strawberry, if desired.
Makes a pitcher that serves 4-6