Sol de Flare Cocktail Recipe
Some like it hot! This refreshing cocktail, peppered with spicy tequila, is sure to start a fiesta at any occasion.
This cocktail uses pepper-infused tequila. To make this, place one sliced habanero pepper, one sliced serrano pepper, and one slice red or green jalapeño in a 750mL bottle of tequila. Let sit for 3-4 hours or leave overnight for extra spiciness.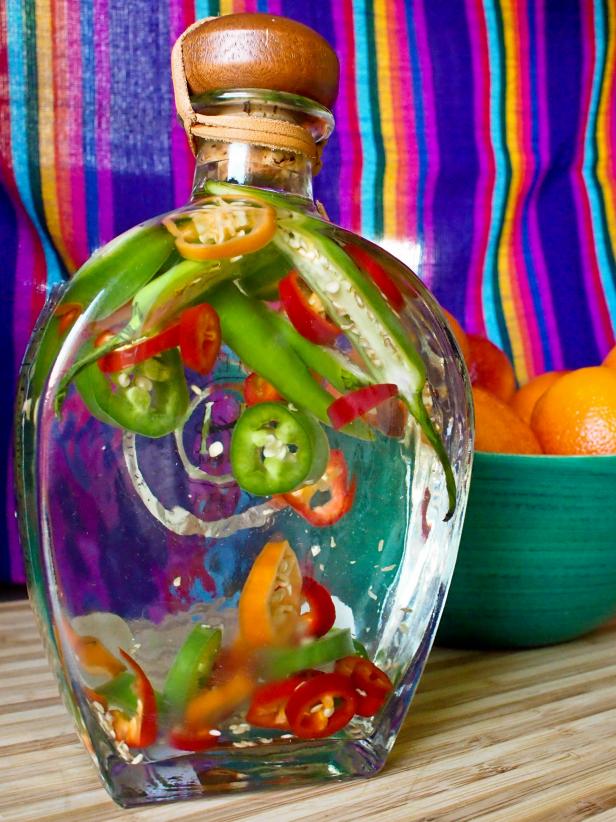 Pepper-Infused Tequila
Want to spice things up for Cinco De Mayo? Add a kick to your standard margarita with pepper-infused tequila.
3 ounces fresh-squeezed blood orange juice
1 1/2 ounces pepper-infused tequila (instructions above)
1/2 ounce chartreuse liqueur
1 teaspoon agave syrup
crushed ice
blood orange slice for garnish
1. Combine blood orange juice, tequila, chartreuse and agave into a cocktail shaker and mix.
2. Pour over crushed ice and garnish with a blood orange slice.